World's Largest Burnout record smoked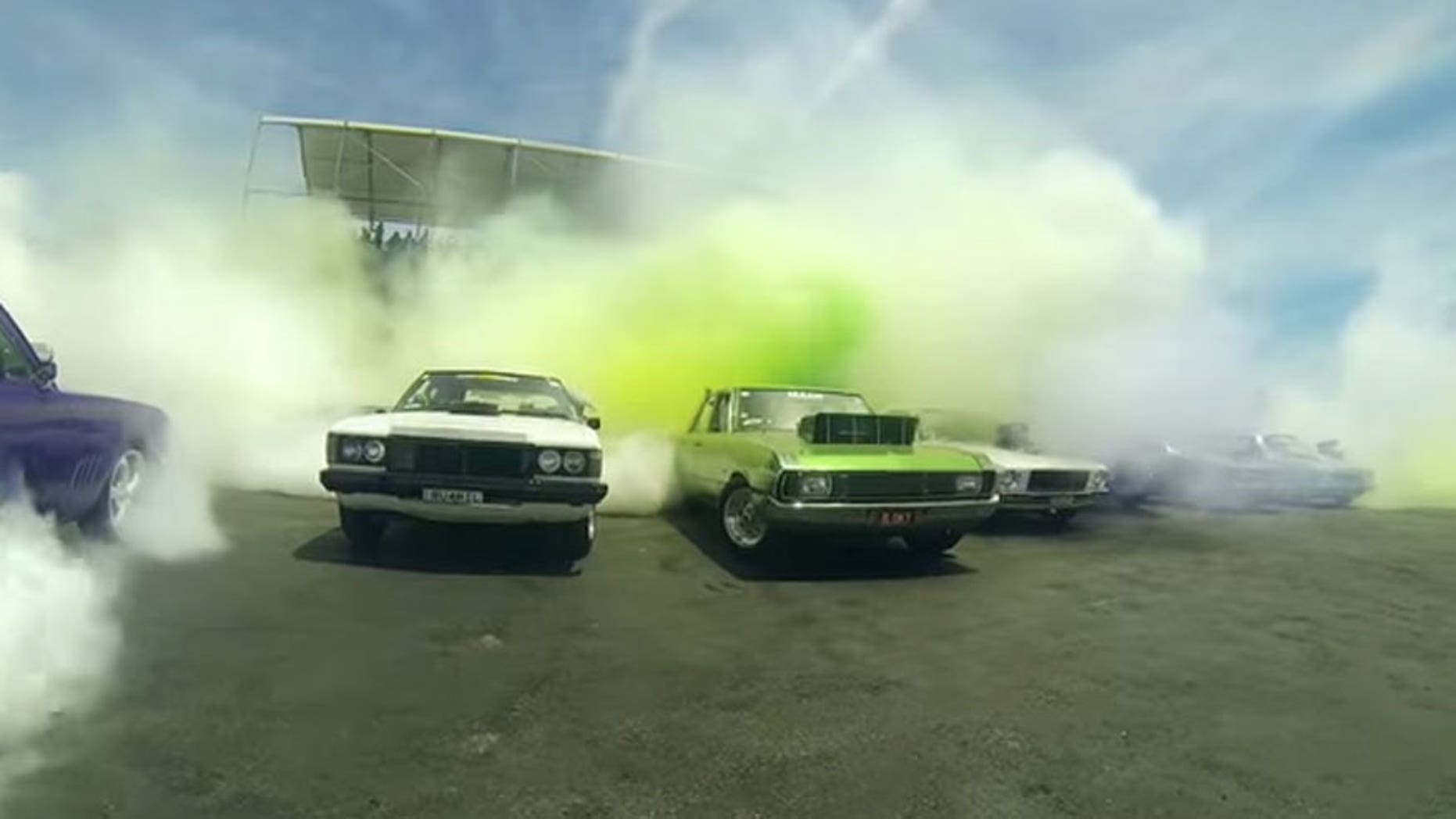 Sometimes when there's smoke, the only fire is in the engine.
A group of Australian hot rodders have set a new record for the world's largest simultaneous burnout, with 103 cars at the annual Summernats event covering the Exhibition Park in Canberra with a thick multi colored cloud of smoke. The feat breaks the old record of 69 cars, set at the Summernats last year.
It's quite a spectacle, with all sorts of muscle machines burning rubber, and we can only imagine what it must've smelled like.
We've done a couple of decent burnouts of our own. Here's one of our favorites in the 707 hp Dodge Challenger SRT Hellcat: