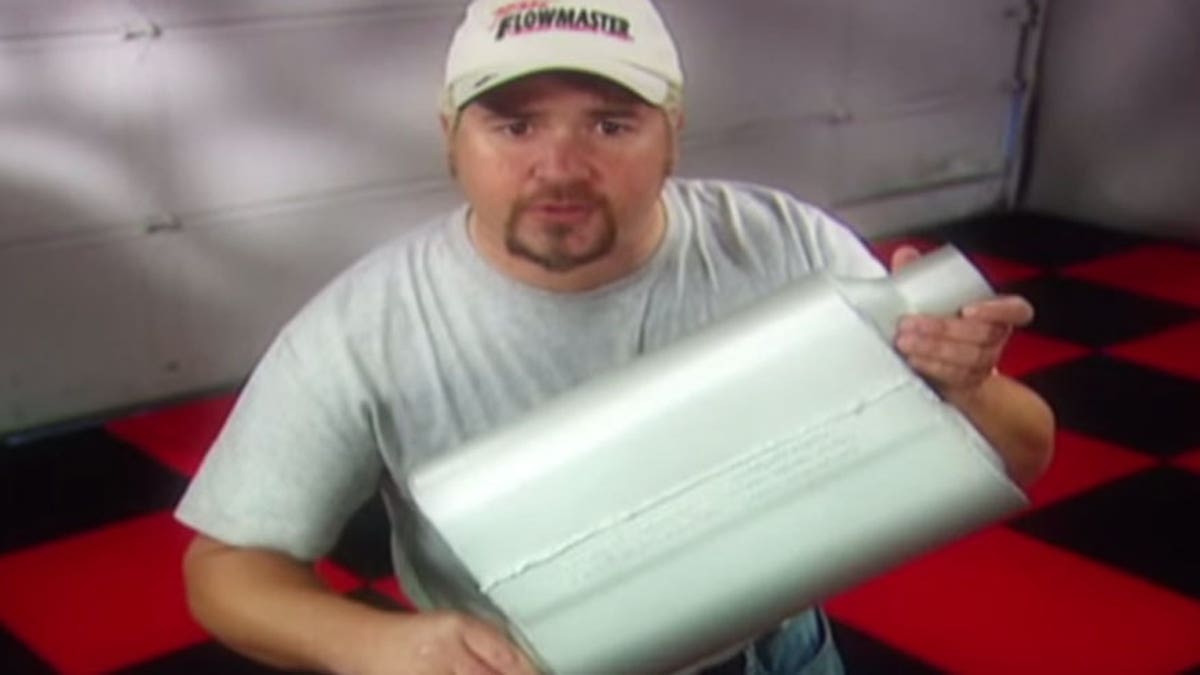 If Guy Fieri actually drove a bus to Flavortown, you'd probably hear him coming.
Before he began touring the "Diners, Drive-Ins and Dives" of America in a 1967 Camaro, the loud-mouthed TV chef was a pitchman for Flowmaster muscle car exhaust systems. Fitting.
Road & Track recently highlighted a couple of the classic commercials that have been floating around on YouTube, and while Guy's spiky bleach-blonde hair is hidden under a baseball cap, the beginnings of his signature in-your-face delivery can be seen and heard.
And while you may ask why the creator of "Donkey Sauce" would be shilling for pipes and mufflers, one look at his impressive and very yellow collection of sports cars and trucks should answer that question loud and clear.