What to expect from the new Ford Bronco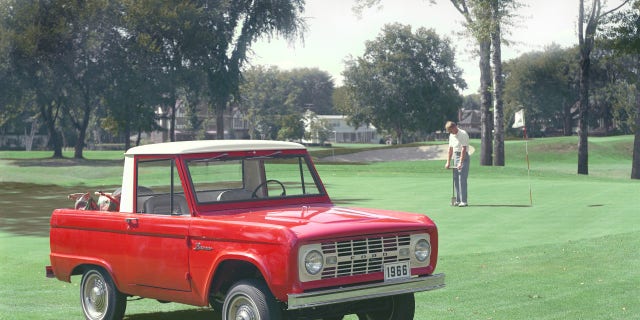 NEWYou can now listen to Fox News articles!
So, now that we know Ford plans to sell a new Bronco SUV in 2020, what exactly do we know about it?
Quite a bit, actually.
Ford product development chief Raj Nair confirmed to Fox News that it will be based on the Ranger pickup, which is also returning to the USA in 2019 as an updated and Americanized version of the Ranger sold in foreign markets today.
That means the Bronco will be a body-on-frame truck, and closer in spirit to the compact first-generation model than the F-150-based behemoth that chauffeured O.J. Simpson around Los Angeles so many years ago.
Nair says the size is right for the kind of off-road capability Ford is looking for, with an eye on competing with the Jeep Wrangler and other serious 4x4 vehicles.
The number of doors the Bronco will have hasn't been confirmed, but a source tells fansite Bronco6G.com that it will feature six removable roof panels in lieu of a removable or convertible top.
As for what it will look like, Nair won't describe it as retro, but points to the F-Series, Mustang and GT as examples of iconic models that are instantly recognizable, but also very modern vehicles.
Nevertheless, if you're concerned Ford will stray too far from the original formula, don't worry too much, because it's head designer, Moray Callum, is the proud owner of a 1976 Bronco and says he loves it just the way it is.
FIRST FORD BRONCO SURFACES AFTER SALE