What is the cheapest MPG you can buy?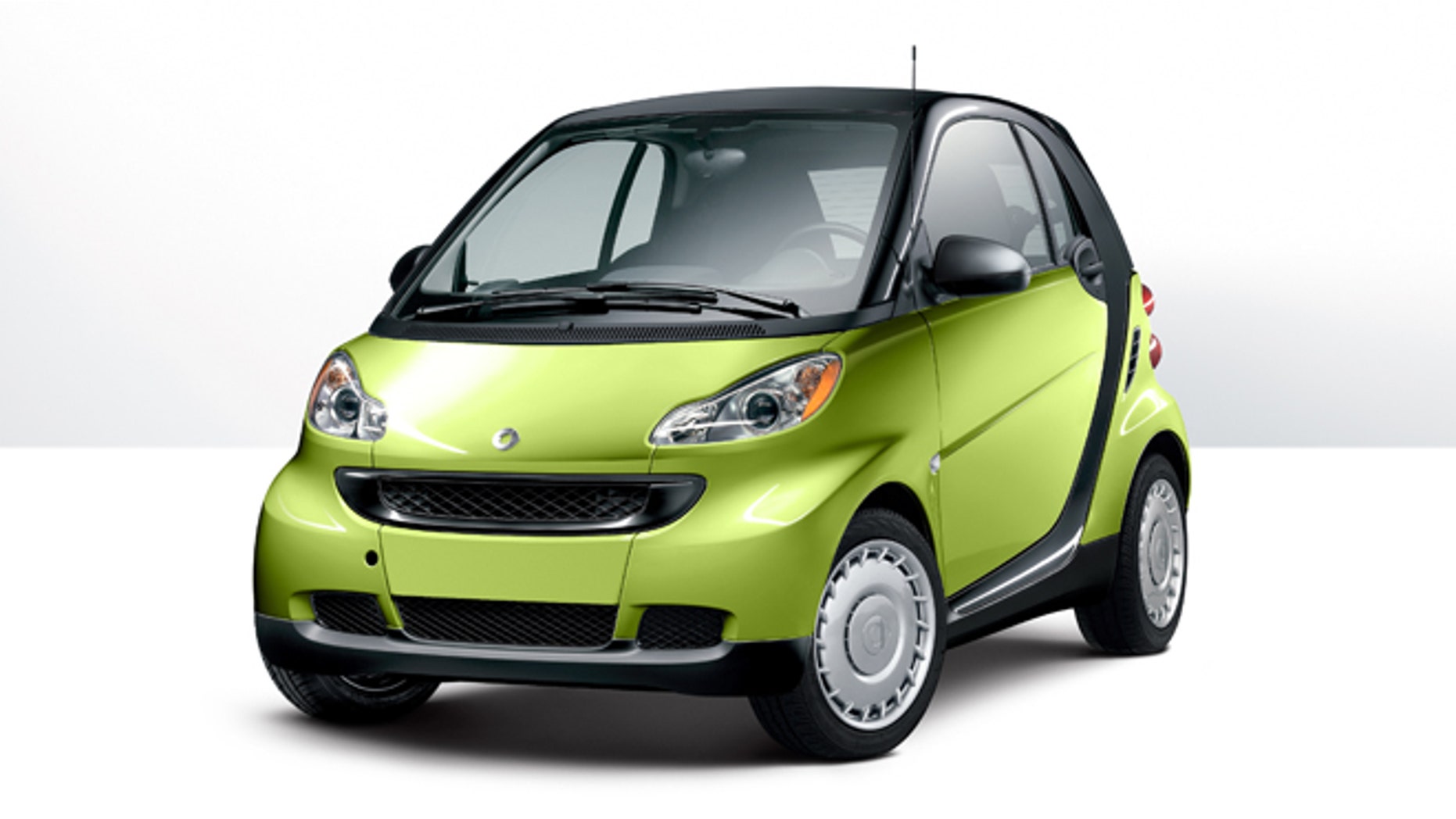 There are some pretty efficient cars on sale these days, but it's fair to say that to benefit from the technology, you often have to spend a little more to start with.

What if you want to spend as little as possible on fuel, but spend as little as possible on the car itself too?

That's where dollars per MPG comes in - a measure to show you how many bucks you have to spend for every 1 MPG in your car.

1) 2012 smart fortwo coupe - $12,490 / 36 MPG = $347/MPG

The fortwo gets its fair share of flak for not being as economical as you'd expect, but in terms of cost per MPG it's hard to beat. It's not as cheap as some in this list, but those extra few MPG here and there means it could be a little cheaper in the long run. If you don't need more than two seats (and you're okay with the image...) it's the best value car here.

2) 2012 Nissan Versa Manual - $10,990 / 30 MPG = $366/MPG

At 30 MPG combined the Versa may not be the most economical car on the road - though it's not too bad - but by virtue of its miniscule price, it comes out with a low price per MPG - just over $366. If you're looking to spend as little as possible on your car, the Versa is the one to go for. Just remember that if you do high mileages, the fuel costs will start to stack up over more economical vehicles.

3) 2012 Hyundai Accent Manual - $12,545 / 34 MPG = $369/MPG

Like the Versa, the accent scores on its acceptable economy, and low purchase price - you'll pay just under $369 for each one of its 34 MPG combined, marginally behind the cheaper but less economical Versa. It's less bargain-basement though and a little more stylish.

4) 2012 Toyota Prius C - $19,500 / 50 MPG = $390/MPG

Where others in this list muscle their way in on bargain prices, the Prius C takes a different approach - it offers some of the highest MPG figures of any car on sale, at a price lower than that of the standard Prius. With the Prius name, it's also the more overtly green of all the cars here, which may suit some drivers.

5) 2012 Ford Fiesta Manual - $13,200 / 33 MPG = $400/MPG

While Ford does offer a more economical Fiesta - the 40 MPG highway Fiesta SFE - it both costs extra to buy the SFE package, and you need to specify a higher trim level in the first place - so the cheapest Fiesta in terms of dollars per MPG is the base, manual-transmission sedan. The Fiesta is known for its fun handling though, so more than any other car here you won't have to sacrifice fun for value and economy.

There are a few things to note from our choices above - firstly, that jerky smart gearbox and the Toyota's CVT aside, the cheapest options are usually base models with manual transmission. That may not suit everyone, and expect the list above to change if you prefer automatics.

The next point is that, although some cars are cheap to buy initially, if you intend to keep the vehicle for several years and drive higher distances, then you might want to spend a little extra to get a more economical vehicle in the first place.

As ever - shop around for whatever suits your needs best!
Click here for more from GreenCarReports