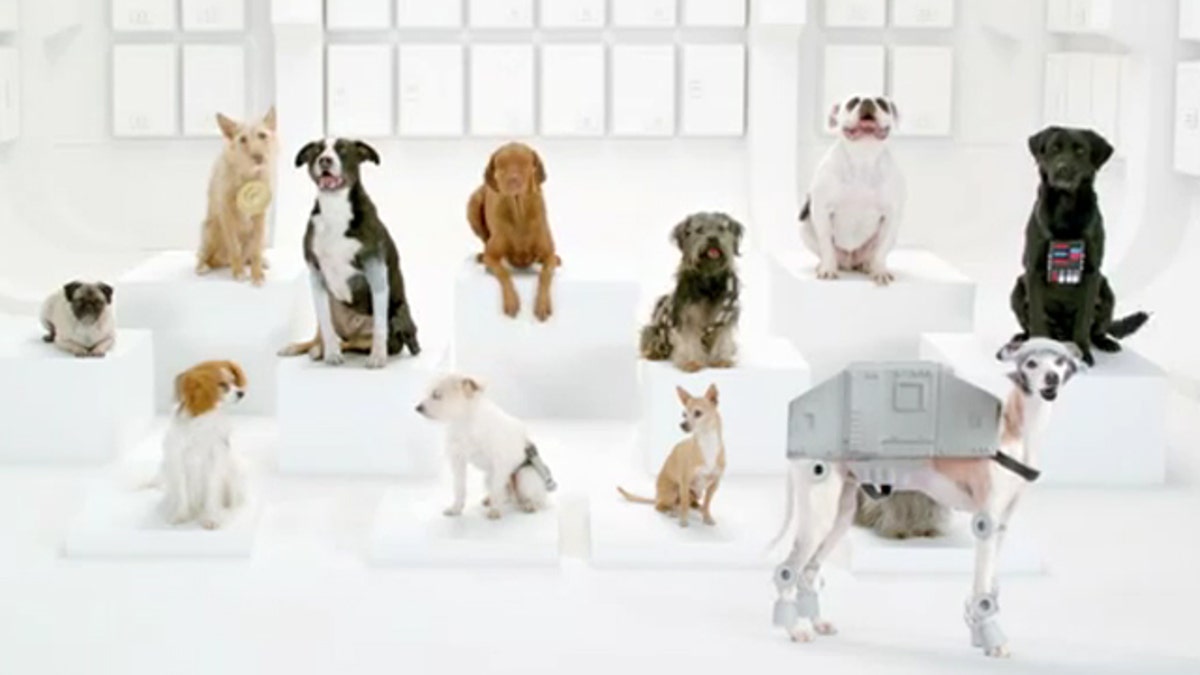 Volkswagen is switching from the Dark Side to the Bark Side.
Playing off of its very viral Star Wars-themed advertisement from the 2011 Super Bowl, which featured a pint size Darth Vader experimenting with "The Force" to humorous results, the automaker is teasing its 2012 campaign with a commercial featuring a chorus of dogs barking the tune to Vader's theme song from the film.
In the spot, eleven dogs of various breeds, some dressed like characters from the sci-fi classic, are seated in what looks like a spaceship set from the film. Part of the way through the song, one of the pooches dressed like Chewbacca lets even lets out a Wookie roar.
But the kicker is near the end when what appears to be an Italian greyhound silently struts across the screen dressed up as an AT/AT, the giant armored walking vehicles used by The Empire to attack the rebel base on the ice Planet Hoth in the second film in the series, "The Empire Strikes Back."
The commercial closes with the tag line "Back. And Better than Ever," but doesn't indicate if it is referring to a new car or perhaps mini-Vader himself.
VW is clearly trying to get the most out of its upcoming commercial time during the big game, which is reportedly going for $7 million per minute this year. Nevertheless, the German company joins a long list of automakers that includes General Motors, Chrysler, Honda, Acura, Hyundai, Kia, Lexus and Toyota who've ponied up to be a part of the Feb 5th event.