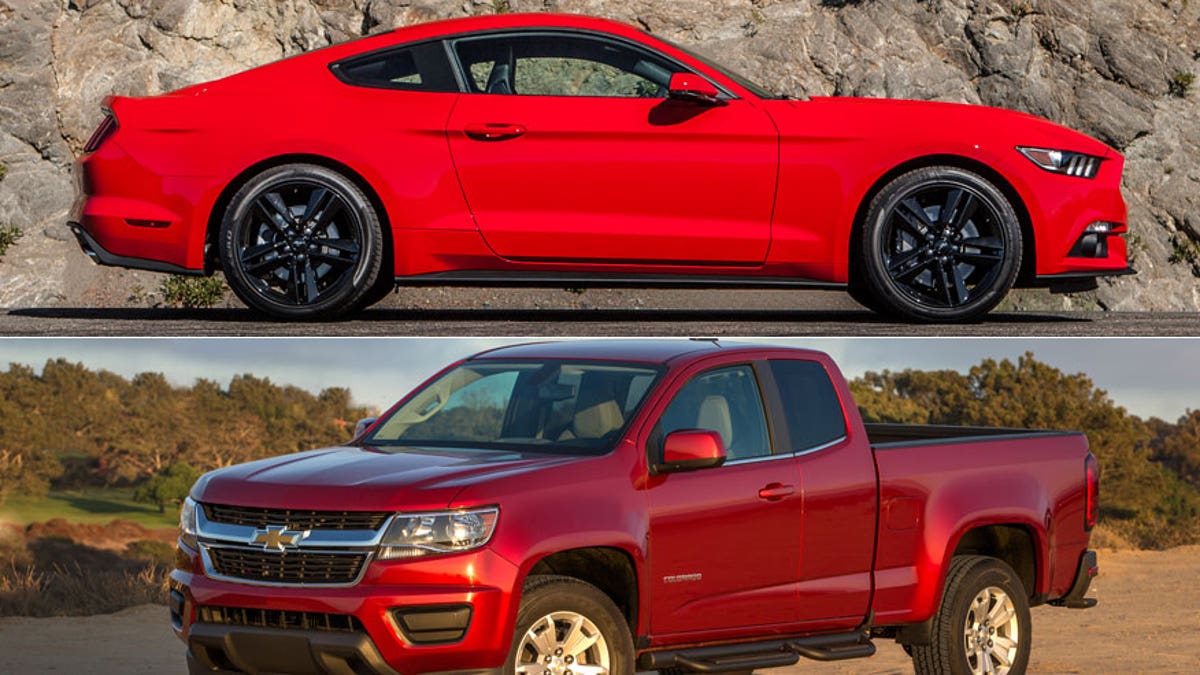 The finalists for 2015 North American Car and Truck/Utility of The Year have been announced, and the home team is well-represented.
The Ford Mustang, Hyundai Genesis and Volkswagen Golf are the remaining candidates in the Car category, while the Ford F-150, Chevrolet Colorado and Lincoln MKC will fight it out for the Truck/Utility crown.
A panel of fifty-seven journalists will vote for the winners, which will be announced at the North American International Auto Show on January 12th, but what do you think?
Cars
Ford Mustang – Fully reengineered for 2015, it gets an independent suspension and turbocharged four-cylinder engine to go along with its classic 5.0-liter V8, and has been praised for a level of refinement and performance on part with much more expensive sports cars.
Hyundai Genesis – A replacement for the 2009 NACOTY, the all-new Genesis features a highly acclaimed new look and delivers premium appointments at a discount t compared to traditional luxury sedans.
Volkswagen Golf – Built on a new modular platform that will underpin many of VW's future cars, the Golf lineup includes a diesel model and the high performance GTI.
Trucks
Ford F-150 – The first all-aluminum full-size pickup could be a game-changer for the segment, with improved fuel economy and capability thanks to its lower weight. The F-150 also offers high-tech features never before seen in the segment, including adaptive cruise control and a self-parking feature.
Chevrolet Colorado – Along with its GMC Canyon twin, the Colorado marks the return of the small American pickup. Its garage friendly size, solid fuel economy and sporty crossover-style interior are mixed with big truck capabilities, including a 7,000-pound tow rating.
Lincoln MKC – This small crossover has been tasked with the big job of getting Lincoln back on track. A heavily redesigned version of the Ford Escape crossover, the MKC has a unique style and a luxurious interior that can be outfitted in the company's new high-end Black Label trim.