Volkswagen to allow some UAW presence at non-union Tennessee plant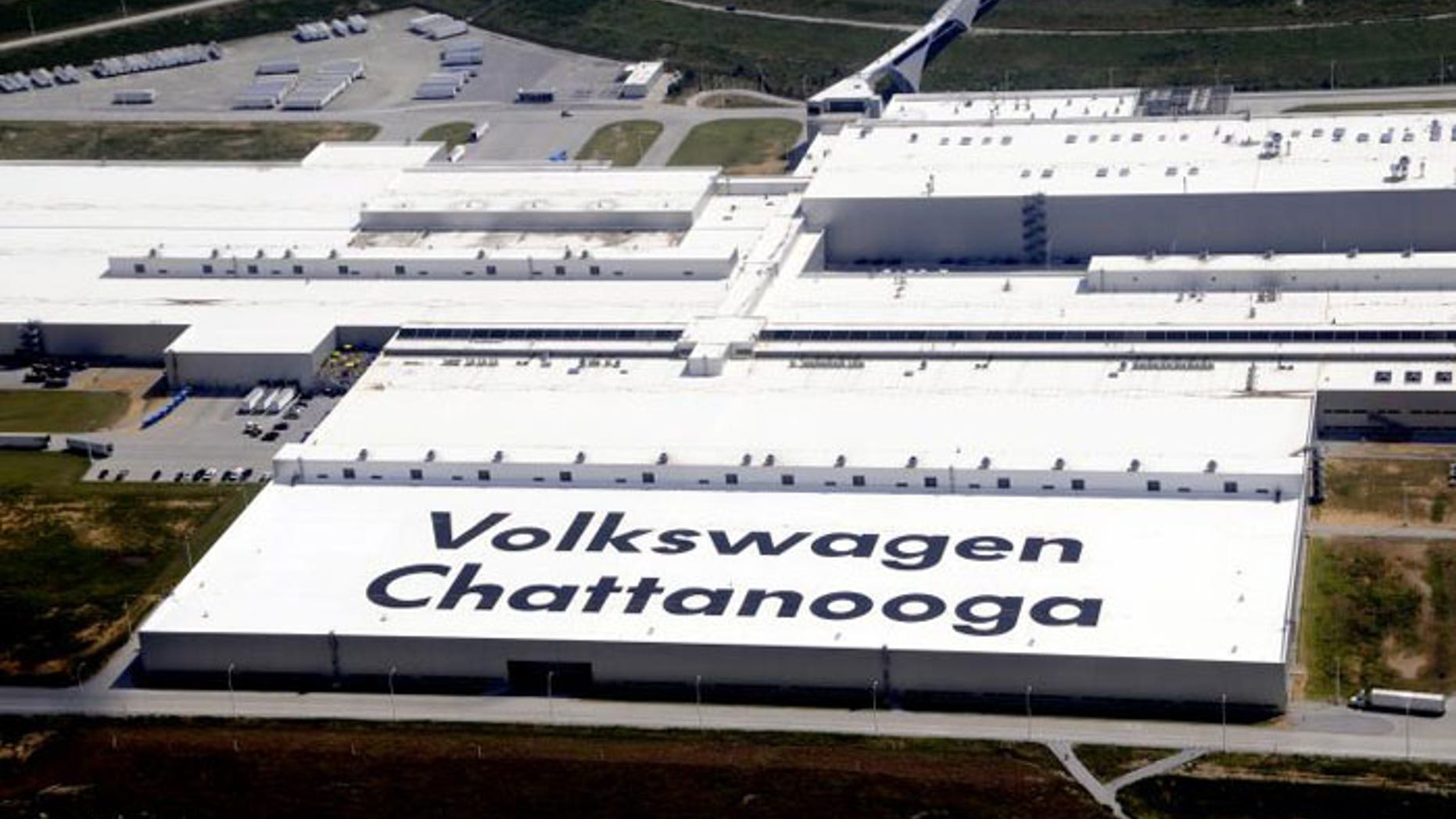 Nearly a year after workers rejected representation by the United Auto Workers at its Chattanooga, Tenn., plant, Volkswagen has announced a new policy for dealing with labor organization at the facility.
Although the union still will not represent workers in collective bargaining, the German automaker's rules will allow the use of company space for meetings, the ability to post information and announcements at the plant and to have regular meetings with management.
Two days prior to the announcement, local representatives of the United Auto Workers (UAW) union issued a written statement saying it expected the new policy would "lead to recognition of (UAW) Local 42."
However, a high-ranking official with knowledge of the agreement tells Fox News that VW is not trying to unionize its Chattanooga plant in a traditional sense, but attempting to emulate a German-style "works council" to promote collaboration among management and both blue and white collar employees.
"What we're not talking about is collective bargaining in any way shape or form," the source said.
The American Council of Employees (ACE), a local non-union group representing employees at the Chattanooga plant, also expects to have a seat at the table.
"I definitely think it's a move to get more conversation, to get more dialogue back and forth," said ACE President Sean Moss. "I do not see this at all as a move to ultimately recognize UAW as the sole voice of the employees."
Last February, employees at the Chattanooga plant voted 712 to 626 against union representation by the UAW.