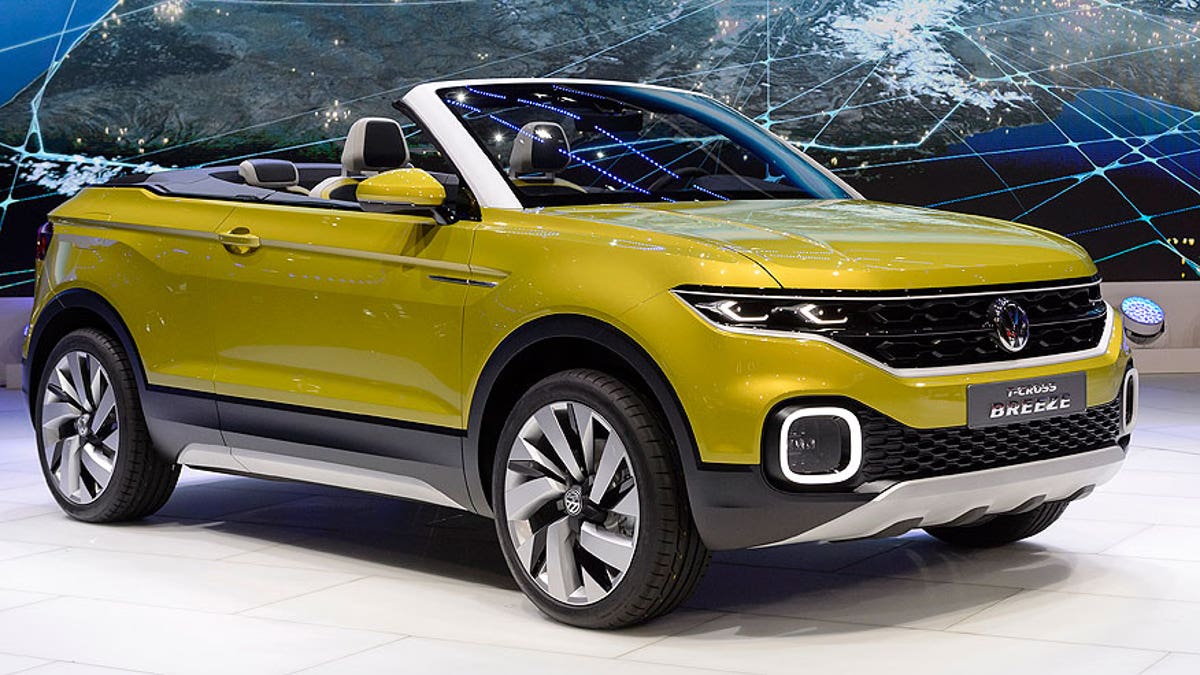 So, check out this thing.
The T-Cross Breeze is Volkswagen's idea for a convertible subcompact crossover.
Similar in size to the Kia Soul (which was also once rendered without a roof,) the tall two-door bears more than a passing resemblance to the recently introduced Range Rover Evoque Convertible.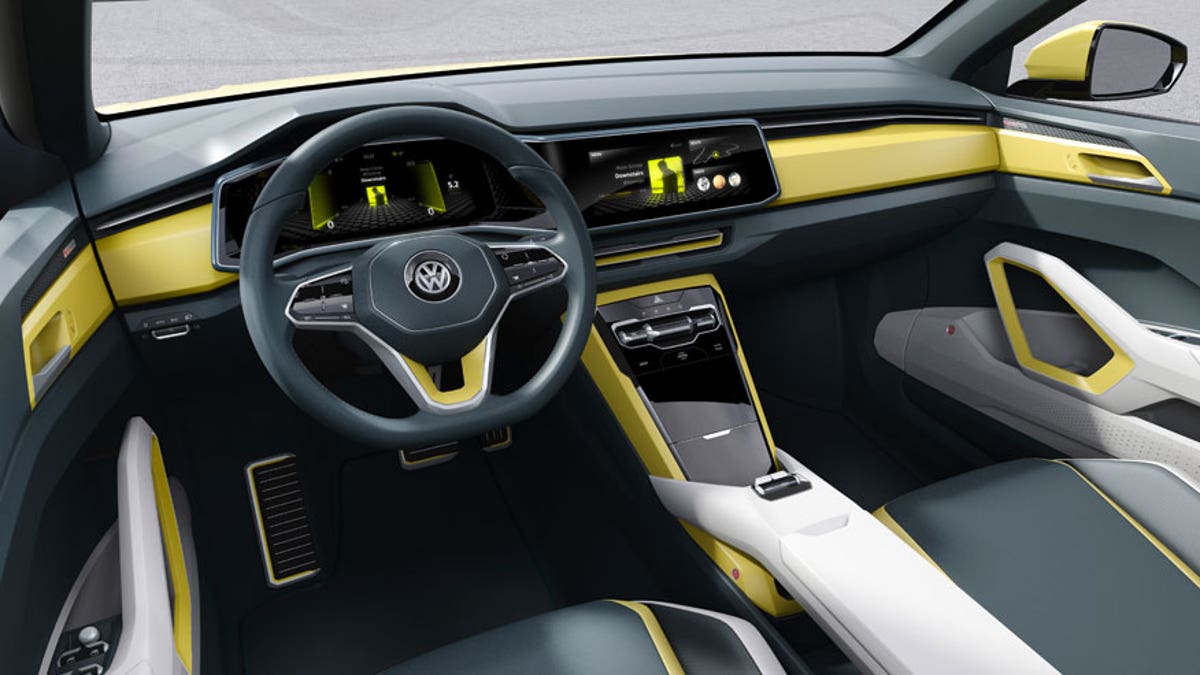 The front-wheel-drive concept is powered by VW's new 110 horsepower turbocharged 1.0-liter three-cylinder engine, and features a high-tech interior design filled with touchscreen controls and digital displays. An off-road mode uses scanners to create a topographical map of the surrounding terrain and help guide drivers across it.
VW hasn't sold anything like it since the Beetle-based 181, better known as the Thing. Although that was much more Spartan, and had the engine at the other end.
Although there are currently no official plans to put the T-Cross Breeze into production VW says it is definitely thinking about it. It has a more conventional subcompact crossover heading to showrooms soon, and an open top variant would be relatively easy to add to the lineup.
----------
Range Rover drops its top