Video of skateboarder attacking supercar revealed as hoax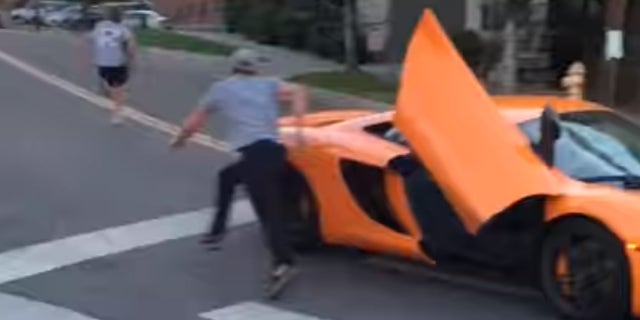 A viral YouTube video that depicts a skateboarder cracking the windshield of a $250,000 McLaren supercar on a Denver street has been revealed to be a hoax by the person who uploaded it.
Carlo Gonzalez, owner of exotic car rental service Mile High Drives, told Jalopnik.com that the car's windshield was already broken and that he and his cohorts thought they'd have some fun before they got it fixed.
The confession came after the skater in the video was spotted in nearby security camera footage apparently setting up to intercept the car as it runs through a stop sign, then smack its pre-cracked windshield with his board.
Gonzalez claims he was surprised by the response to the video, which was uploaded under the name Paul Gonzo has rung up over 9 million views since it was posted on July 17th, and that he made no efforts to promote it beyond putting it on YouTube.
The original video was shot in a way so that the contact between the skater and the car happens off-camera, but a new video apparently recorded by a bystander has since surfaced on the Best Vines YouTube channel and shows the staged incident in full.