Video captures moment Dakar racer crashes off cliff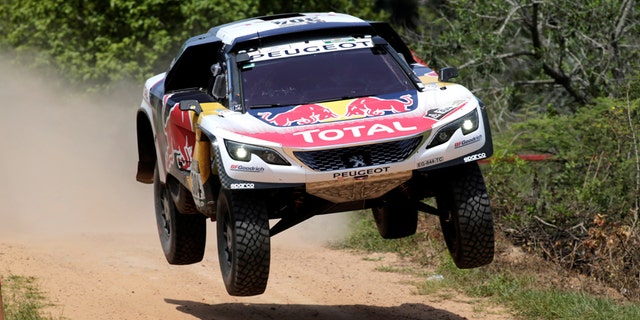 Two-time world rally champion Carlos Sainz was forced out of the Dakar rally in Bolivia on Thursday when he drove his car off a small cliff in dramatic fashion.
Amateur videos of the incident show Saiinz losing control in the middle of a sharp turn, which caused the Peugeot race car to roll several times down the gravel road it was on before falling off the side into a ravine a few stories deep.
Two spectators were almost hit.
Sainz and his co-driver, Lucas Cruz, escaped major injury, but the vehicle suffered too much damage to be repaired in time to continue in the competition, according to Reuters. The team had started the fourth day of the 12-day event in second place and was nearing the end of the route when the incident occurred.
The 54-year-old Sainz won the 2010 edition of The Dakar. This year's rally started in Paraguay on January 2 and travels through Bolivia and and Argentina before ending in Buenos Aires on January 14.