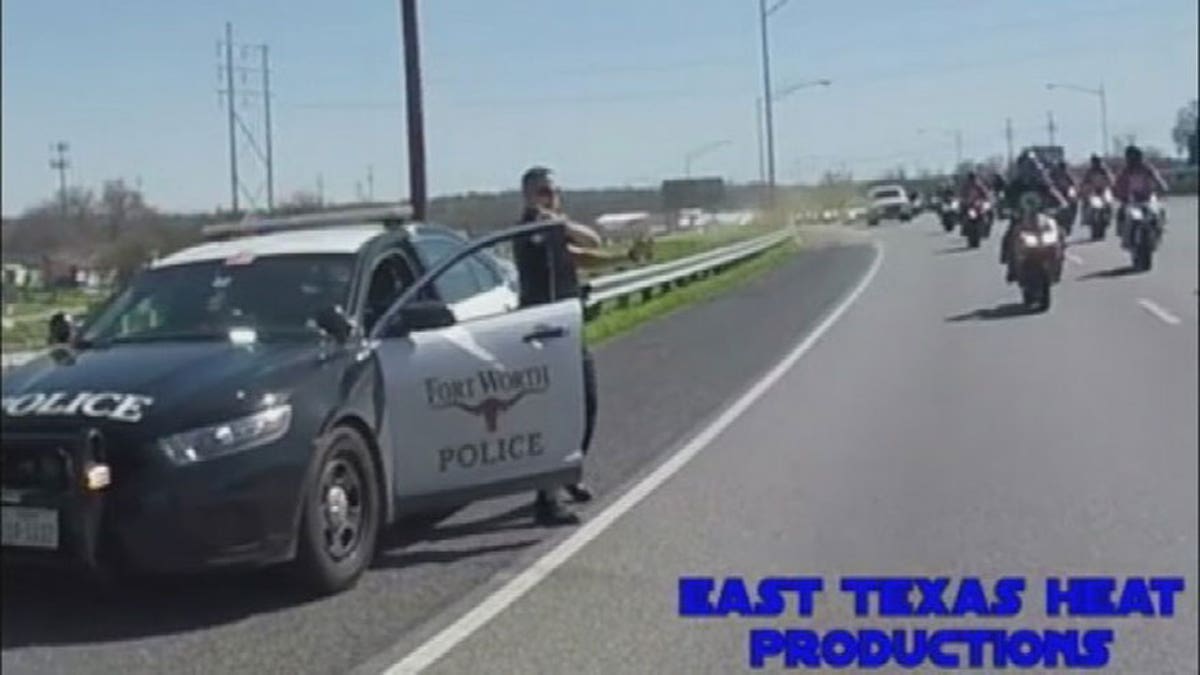 Fort Worth police are investigating a pepper spraying incident that was captured on video Sunday afternoon, Fox 4 reports.
An officer had a driver pulled over on the side of Interstate 20. The video shows a group of motorcyclists pass by. The officer pulls out his pepper spray and appears to aims at the bikers.
Chase Stone, the bikers who posted the video on Facebook, called it "beyond dangerous."
"Law Enforcement is here to protect and serve, not intentionally try to harm others," he wrote in the caption.
The Fort Worth Police Department confirmed its internal affairs department is looking into the video and trying to identify the officer involved. Witnesses are asked to call 817-392-4270 or 817-355-4222.
"The Fort Worth Police Department takes any complaint of officer misconduct very seriously and this incident will be investigated thoroughly," police said in a statement.