Victory Motorcycles unveils electric Empulse TT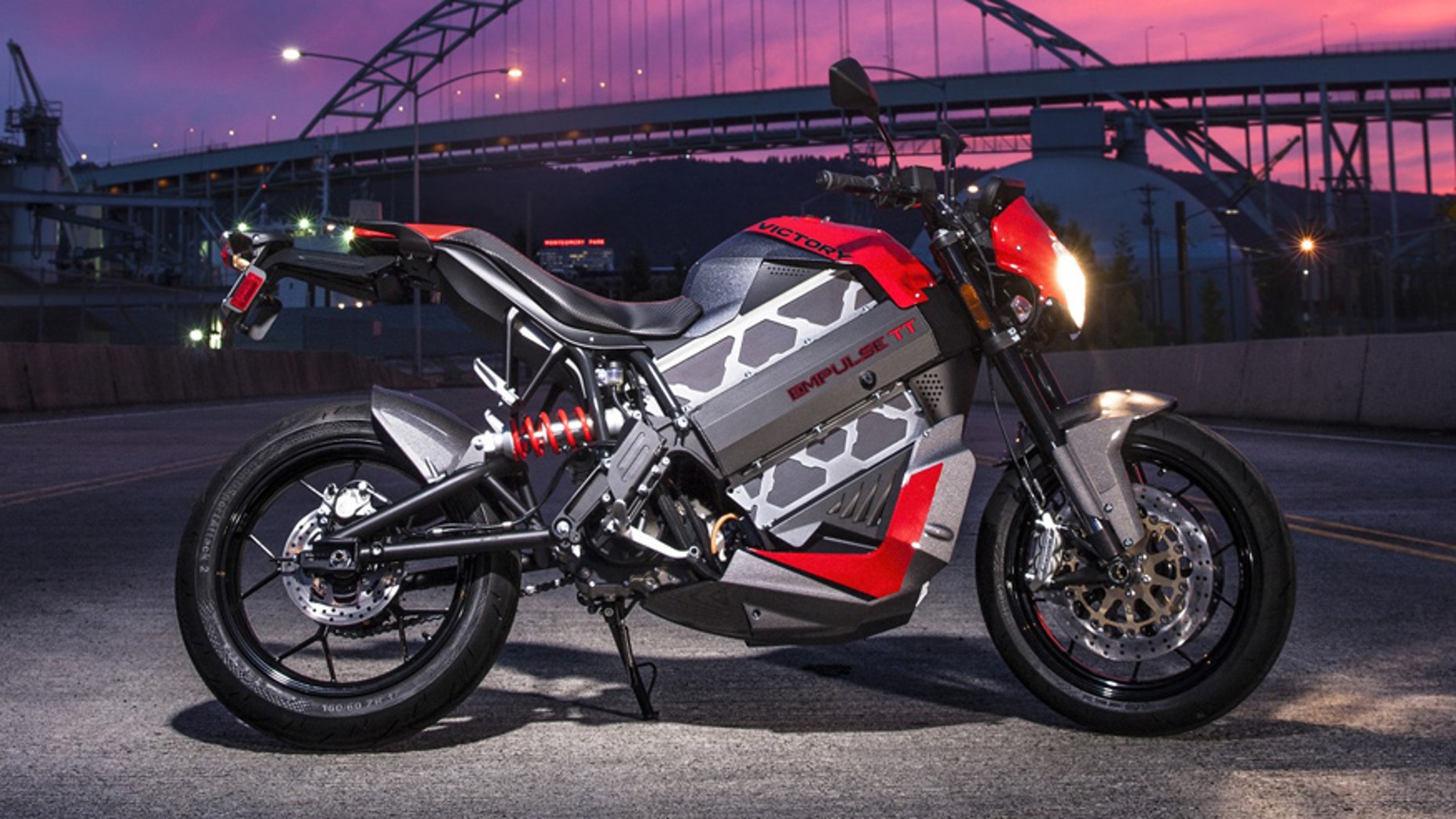 Talk about lightning quick.
Just four months after Polaris Industries took control of the Brammo electric motorcycle company, its Victory Motorcycles brand has unveiled its first battery-powered bike.
The Empulse TT is mostly an update of a Brammo model of the same name. Unlike the cruisers that Victory is known for, it features a sportbike style.
When it goes on sale later this year for $19,999, it will be the first electric bike offered by a major, traditional motorcycle brand in a segment that's currently dominated by electric specialist Zero Motorcycles.
"This is a stepping stone to a full electric designed in-house at Polaris and allows the company to explore the market for a relatively low investment," Cycle World editor-in-chief Mark Hoyer says. "Getting the Empulse TT in market first is a perfect example of the spirit and aggression of Victory's parent company Polaris."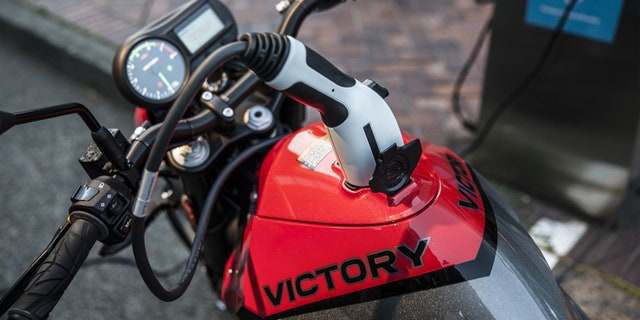 The 470-pound Empulse TT has a 54 hp electric motor with 61 lb-ft of torque, and a 10.4 kilowatt-hour battery pack that typically provides 57-100 miles of range, according to Victory, depending on how it's used. You plug it in right where the gas tank is on a conventional motorcycle, and its compatible with the same 240-volt chargers electric cars use, which can provide a full charge in under four hours.
Unlike most electric motorcycles that use a single-speed transmission, the Empulse TT has a six-speed manual that only needs to be clutched when changing gears, not pulling away from a standstill, or coming to a stop, when regenerative brakes help recharge the battery pack. But Victory says that, in most situations, you can just leave it in third gear and never touch the clutch.
Top speed is limited to 100 mph, but a modified competition version of the Empulse TT placed third at this year's Isle of Man TT Zero race for electric motorcycles, where it hit 145 mph and set an American-made bike lap record of 111.62 mph along the way.
Last year, Victory rival Harley-Davidson unveiled its battery-powered Project LiveWire, which was developed with help from would-be Brammo competitor Mission Motors, but has since said it'll be a few years before it enters production, if ever.
"The LiveWire is a more nicely finished and more sensible execution of an electric motorcycle, mostly because it doesn't use a gearbox," according to Hoyer, who's been on both and says Harley-Davidson hasn't missed the boat, because it hasn't sailed yet.
"I think Harley-Davidson is exploring the market in the same way as Victory, just with a different tactic."
----------
New 3-wheeler rewriting the rules for fun