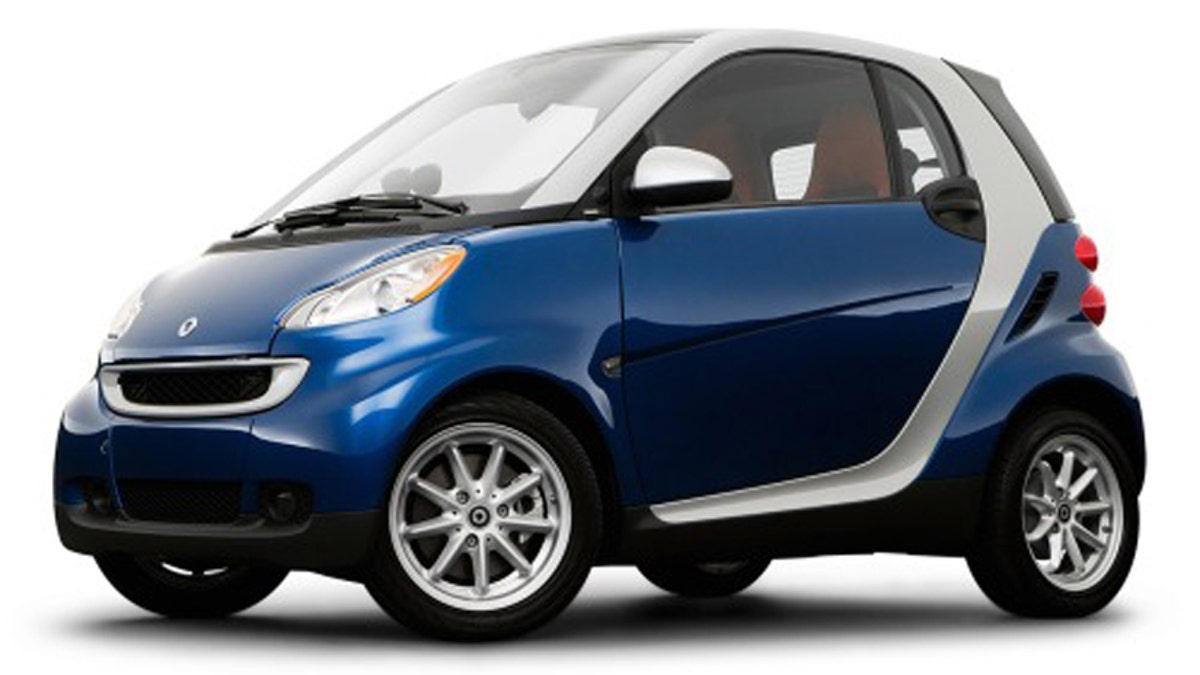 U.S. safety regulators are reviewing eight complaints that the engines in tiny Smart Fortwo cars can catch fire.
The investigation by the National Highway Traffic Safety Administration covers about 43,000 of the two-seat cars from the 2008 and 2009 model years.
The agency said in documents posted Tuesday that in six cases, owners saw smoke, the check engine light, or heard an unusual noise before seeing flames. The other two fires weren't observed until the cars were stopped. All eight owners told the agency that flames rapidly engulfed the cars. No injuries have been reported.
In one of the complaints, the owner of a 2008 Fortwo from Dallas told NHTSA that he heard a loud pop from the rear engine compartment while driving on the North Dallas Tollway on Oct. 12. The owner pulled over to check the noise and saw flames coming from the engine.
"Had I not pulled off to the shoulder when I did, my story would not be coming directly from me but from my obituary," the owner wrote. "Mercedes-Benz has been notified of this death trap, yet have not chosen to recall or check into the issue."
Owners who complain to NHTSA are not identified in the agency's database.
NHTSA said it will investigate the cause of the fires and how often they happen. A recall is possible although none has been issued.
Mercedes-Benz, which makes Smart cars, said it is cooperating with the inquiry and it does not know of any injuries. Customers with concerns should call the company at (800) 367-6372.