University students build 3,587 mpg car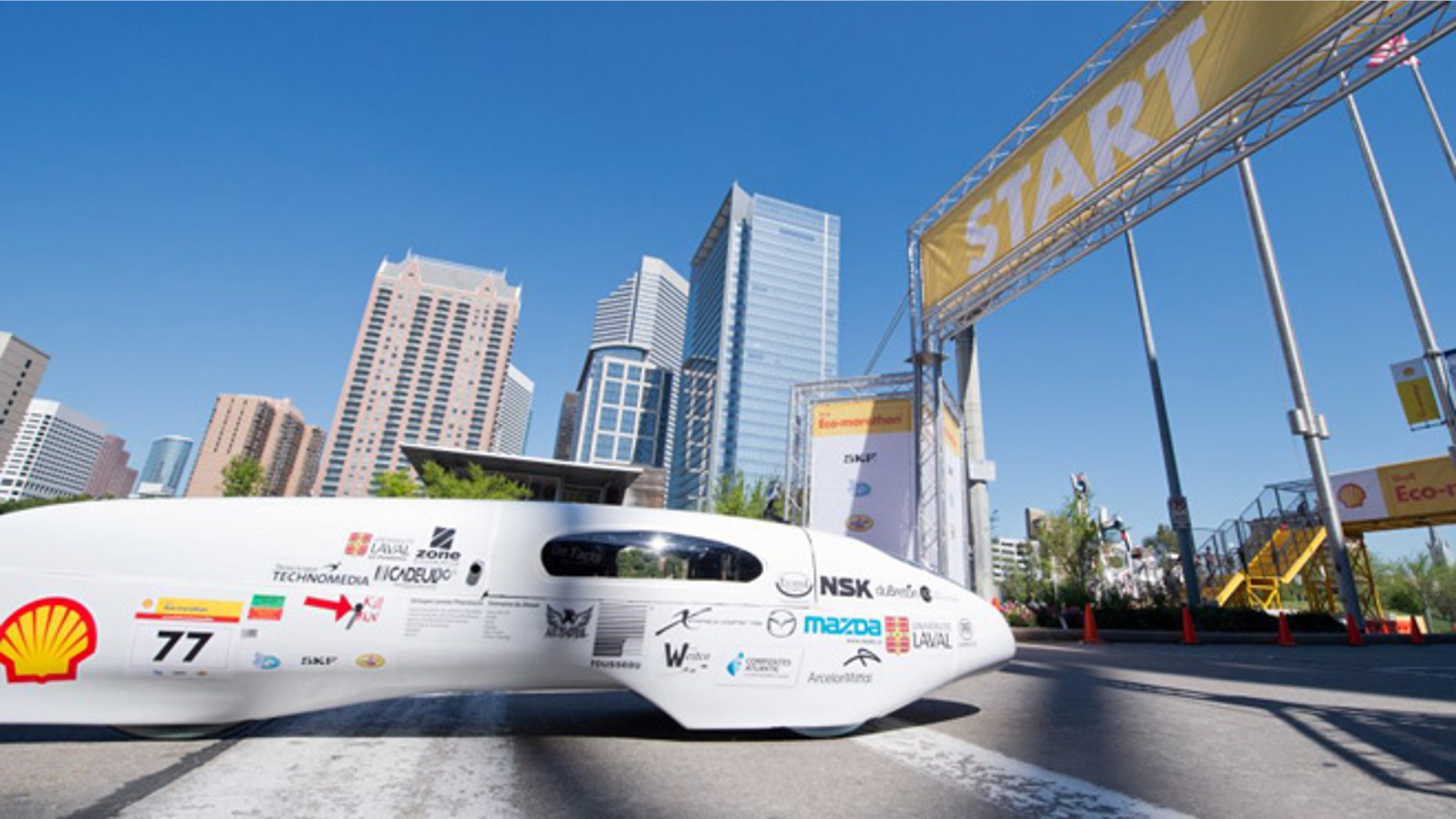 And you thought your Prius was impressive.
A group of college students from Canada have set a new fuel economy record of 3,587 mpg at the 2013 Shell Eco-Marathon Americas in Houston. It was the highest mileage ever recorded at the event by over 1,300 mpg.
Built at Laval University in Quebec, the lightweight, super streamlined single-seat car isn't exactly ready for showrooms, but it bested 131 other entrants including last year's champ, a team from Mater Dei High School that came in second this time around with its 2,308 mpg creation.
Of course, neither car was actually driven that far. They only had to go about 6 miles at an average speed of 15 mph, then had their consumption over that run converted to miles per gallon.
The Canadian car, dubbed the Alerion Supermileage, is powered by a modified 3.5 hp Briggs and Stratton lawnmower engine that the team says isn't the most fuel efficient motor to start with, but is required by another fuel economy event that it regularly participates in.
They may need to find a new one if they ever hope to go for the world record which was set in 2003 at a Shell Eco-Marathon held in Europe and stands at an astonishing 8,914.
In the meantime, they can take a very long victory lap with their $2,000 prize. At today's prices, that would buy them enough gas for a very slow, 200,000-mile road trip in their car, assuming they had 555 days to spare.