Unique Ford F-150 'Raptor' sells for $300,000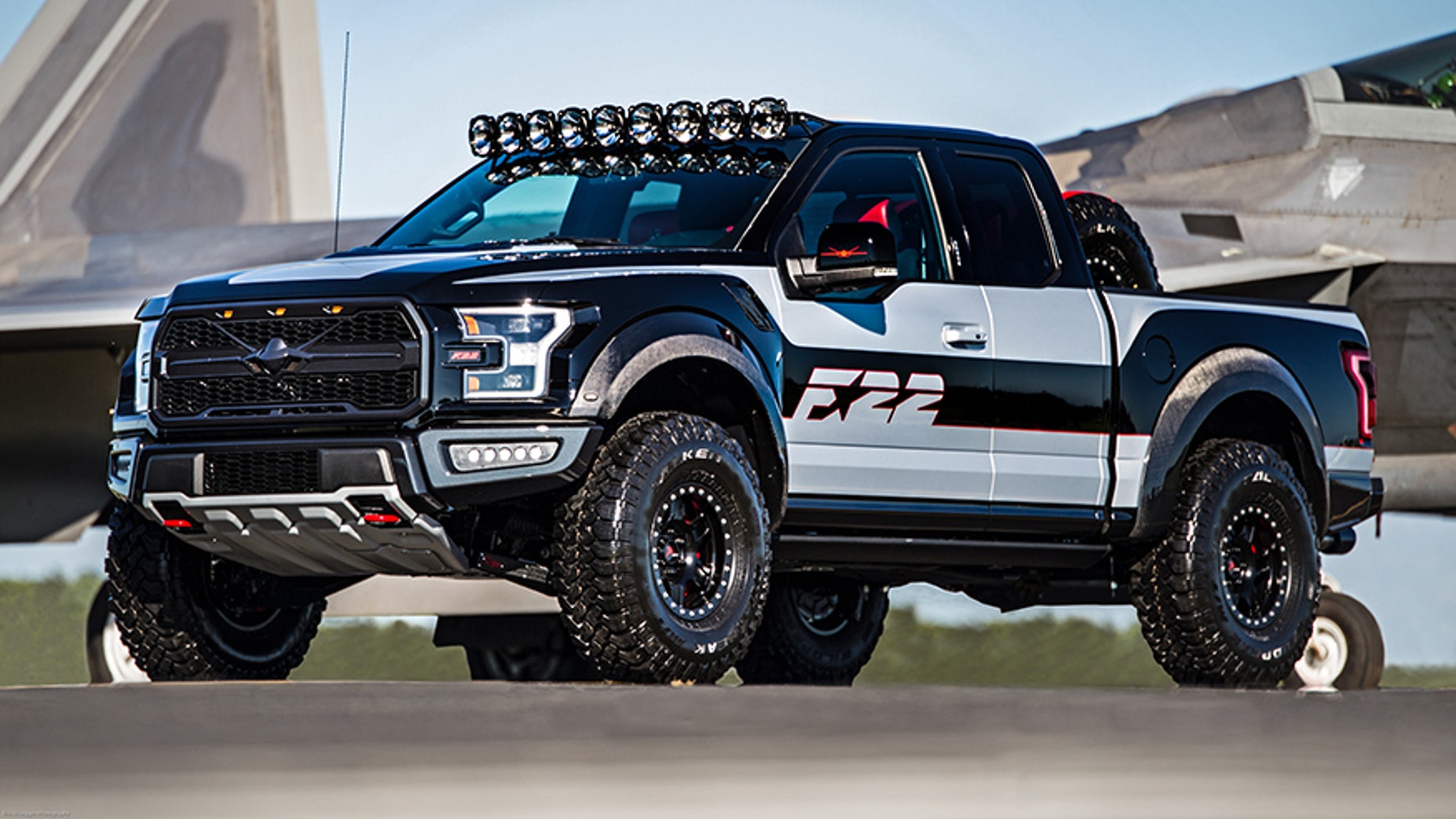 The Ford F-150 Raptor is a performance bargain at the $52,000 or so that you can pick one up for, but someone likes it so much that they just spent $300,000 on one.
No, he wasn't a bad negotiator. The premium paid went to a charity, but he did get a very cool truck out of the deal.
The unique F-22 Raptor F-150 Raptor was built by Ford to support the Experimental Aircraft Association's Young Eagles foundation, which aims to expose children to flight and aviation design. It was auctioned off at this year's EAA Airventure gathering of over 10,000 aircraft in Oshkosh, Wisconsin.
Ford has been donating custom cars to the event since 2008, but prior to this year they've all been Mustangs, thanks to its inspirational tie to the legendary P51. Last year's car sold for $295,000, while the 2008 AV8R Mustang went for $500,000.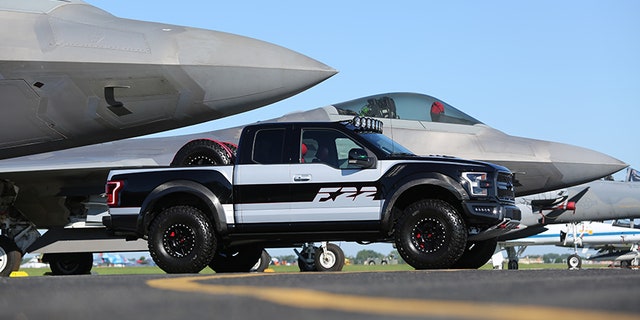 This year Ford decided to make the link between the F-22 Raptor fighter jet and high performance F-150 Raptor, which can fly pretty far over jumps.
The auction car has an F-22 paint scheme, a grille featuring an image of the aircraft, red and green 'navigation' lights on the rearview mirror caps, plus a long list of functional upgrades.
These include a 1.3-million candlepower light bar, carbon fiber fender flares, an Addictive Desert Designs front suspension tune, Deaver rear springs and a modified version of the Raptor's 450 hp, 510 lb-ft twin-turbocharged V6 with a Whipple intercooler that helps boost the power to 545 hp and 660 lb-ft.
The truck was purchased by Gary Ackerman of Gaudin Ford in Las Vegas who (surely not coincidentally) is the Honorary Commander/Ambassador for the United States Airforce's F-22 Squadron at Nellis Airforce Base.