Under pressure from hot Lincoln Navigator, Cadillac is offering a $10,000 rebate on the Escalade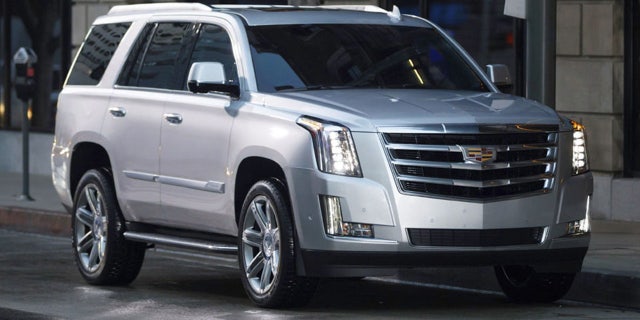 It turns out money can buy friends.
At least Cadillac thinks so. The automaker is offering up to $10,000 in rebates on the Escalade to some of its customers in an effort to keep them from switching to the fast-selling Lincoln Navigator.
That amount is available to current lessees of 2016 Escalades who move into a new one, while owners of the same model year SUV are eligible for $7,500, according to a memo obtained by Bloomberg News that was confirmed by a General Motors spokesman, who said the company is trying to "keep people in the family."
2018 LINCOLN NAVIGATOR TEST DRIVE:
The all-new Navigator was named 2018 North American Truck of The Year and Lincoln is investing millions to increase production by 25 percent in order to keep up with demand. Sales of the $73,250 are up 63 percent so far this year, while the similarly-priced Escalade has risen less than 10 percent in a very hot market for SUVs.
The Escalade finds itself at a disadvantage to the Navigator, as it was last redesigned for the 2015 model year and a new one isn't expected until 2020.
CADILLAC LAUNCHING ITS SMALLEST-EVER SUV: