Uber settles with family of autonomous collision victim, report says
Uber Technologies has reportedly settled with the family of the woman killed in an autonomous vehicle accident earlier this month.
Cristina Perez Hesano, an attorney in Glendale, Ariz., told Reuters that "the matter has been resolved" with Elaine Herzberg's daughter and husband.
Terms of the settlement were not disclosed. The report did not identify the family members, but the law firm representing them said there will be no further comment.
Uber did not immediately respond to Fox News for comment.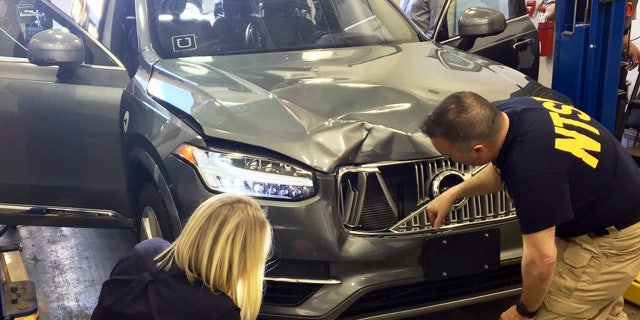 On the night of March 18 an Uber autonomous Volvo SUV struck and killed the 49-year-old, who was walking a bicycle across a darkened boulevard in Tempe, near Phoenix.
Experts have told The Associated Press that the SUV's laser and radar sensors should have spotted Herzberg, and the vehicle should have stopped. In addition, the SUV's human backup driver appeared to be looking down before the crash and had a stunned look when it happened, according to dash camera video released by police.
Immediately after the crash, Uber voluntarily suspended its autonomous vehicle testing in Arizona, as well as California, Pittsburgh and Toronto. The company said in a statement that it decided not to reapply for the California permit "with the understanding that our self-driving vehicles would not operate in the state in the immediate future."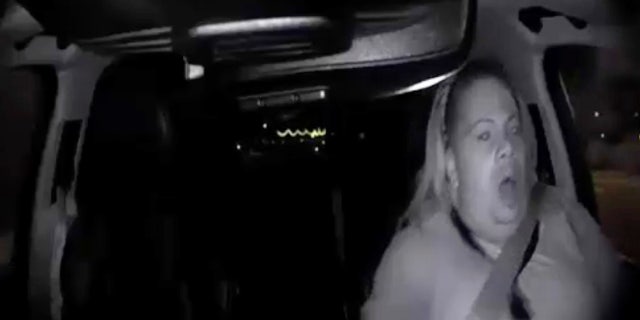 The Uber crash is being investigated by Tempe police, as well as the National Transportation Safety Board and the National Highway Traffic Safety Administration.
It has caused angst across the tech and auto businesses, with companies such as Toyota and NVIDIA suspending their autonomous vehicle tests on public roads. NVIDIA's fleet is small in California.
John Krafcik, CEO of Waymo, which is Google's self-driving car unit, has expressed confidence in his company's system and its ability to interact with pedestrians.
Mobileye, an Israeli unit of Intel that makes software brains that interpret what sensors are seeing, has called for the industry to discuss a framework to validate the safety of autonomous vehicles.
The Associated Press contributed to this report