U.S. govt. starts shopping for a new presidential limousine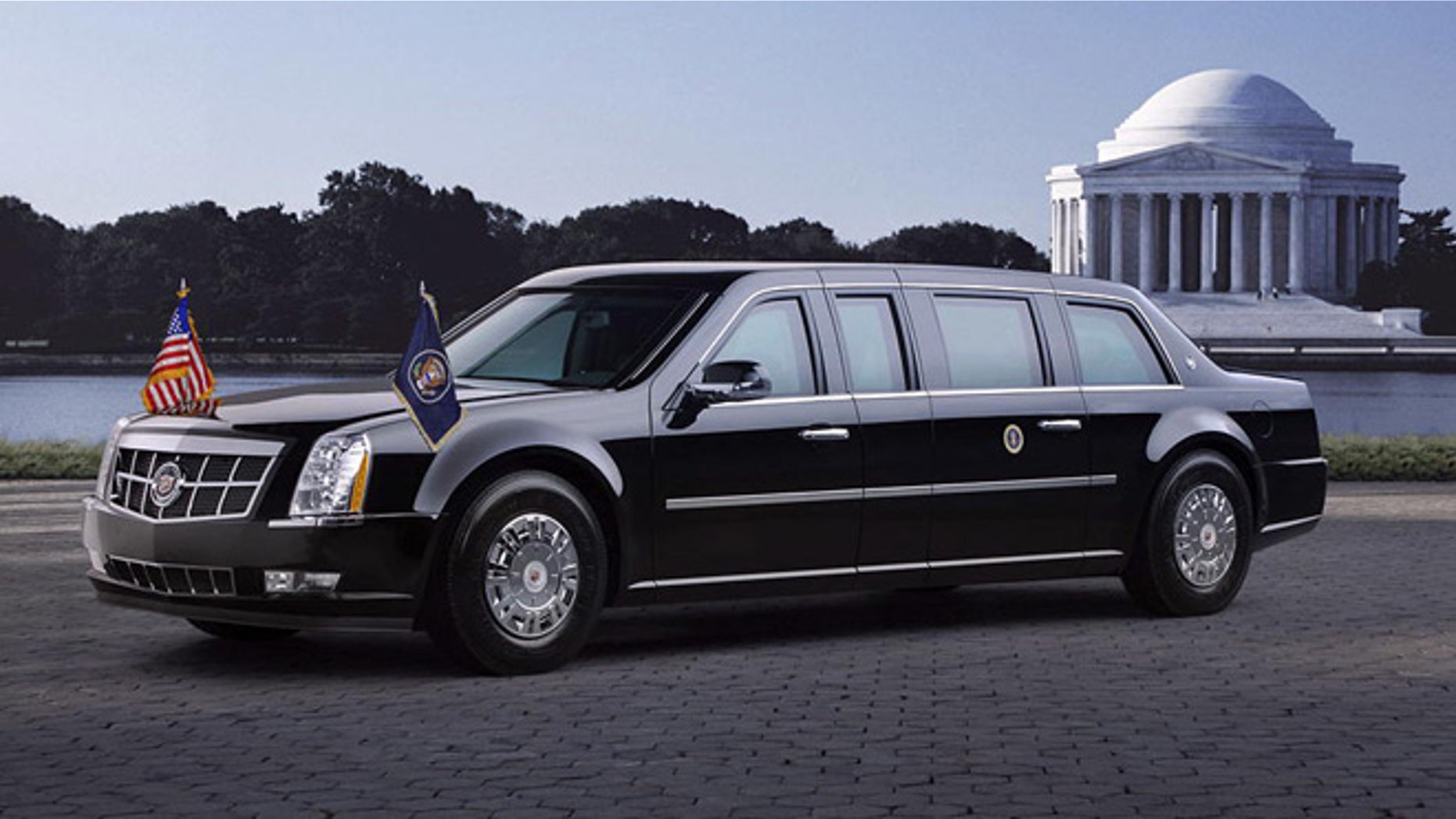 The battle to build the next "Beast" has begun.
The Department of Homeland Security has opened bidding for the contract to design and engineer the next presidential limousine. Applications to be considered for the project were due this week, and a winner will be chosen by Sept. 29, but due to the sensitive nature of the vehicle, it's likely we won't know anything more about it until the new car enters service, possibly as early as 2015.
A spokesperson for the U.S. Secret Service confirmed that the department is looking into purchasing the next generation limo, but couldn't offer further comment.
According to the request for information posted on FedBizOpps.gov, work on the New Design Armored Limousine "will include concept development, armor design, initial automotive component selection and chassis development, material testing, armor system modeling and simulation, and armor system fabrication and testing (live fire)."
Phase one of the process is merely to vet the capabilities and clearances of interested parties, with the specific vehicle requirements revealed only to those that make it to phase two, a decision scheduled to be made on June 24th.
Read: Fox News drives "The Beast"
The current presidential limo is branded a Cadillac, and ostensibly built by General Motors, but additional security vehicle specialists were certainly involved in its development.
Details on the vehicle -- often referred to as "Cadillac One" or "The Beast" -- remain top secret, including its price and exactly how many of them exist, but while it looks like a sedan, it is widely believed to be built on the chassis of a medium duty GM truck in order to accommodate armoring capable of withstanding direct strikes from rocket-propelled grenades and improvised explosive devices, a suite of electronic communications and jamming equipment, and a sealed air system to protect against gas attacks.
Since 1939, every presidential limousine has either been a Lincoln or Cadillac, with Lincoln providing all but one of the vehicles through 1993.
When contacted by FoxNews.com, Cadillac had no comment as to whether or not it is currently involved in the bidding for new vehicle, while Ford and Chrysler said they are not. So it looks like any chance of President Obama being reunited with a version of the Chrysler 300 he once owned before he took office will have to wait until he leaves it.
Then again, the Detroit Three may come into play at a later date. One industry insider says this stage is probably more focused on finding the contractors who will develop the highly specialized platform before bringing in an automobile manufacturer as it moves closer to production.
Although typically not used as an advertising peg, the prestige that comes with being the official car of the president is incalculable. But a Cadillac spokesperson said its involvement is really about serving the nation and that "it's an honor and privilege to participate in the tradition."