Two Plymouth Hemi Cudas sell for over $2 million at the same auction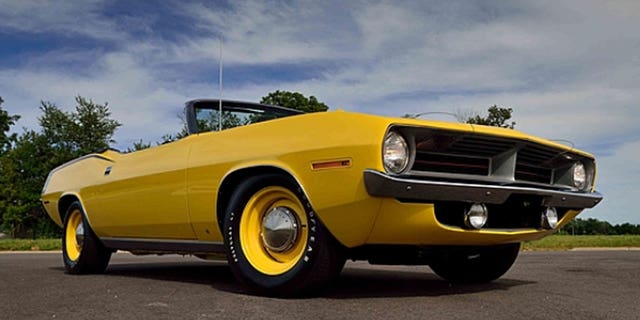 Seems like million-dollar muscle cars are a dime a dozen these days.
Two Plymouth Hemi Cudas cracked the $2 million mark at the Mecum Auctions Kissimee Florida event last week, while one of their corporate cousins wasn't far behind.
The top draw was a 1970 Hemi Cuda Convertible that went for $2,675,000. The largely original example was just one of five Cuda convertibles built that year with a 426/425 HP V8 and 4-speed manual transmission. But heavily optioned with a Super Track Pack, Hurst pistol grip shifter and a 4:10 Sure Grip rear end, the "Lemon Twist Yellow" car is truly one of a kind.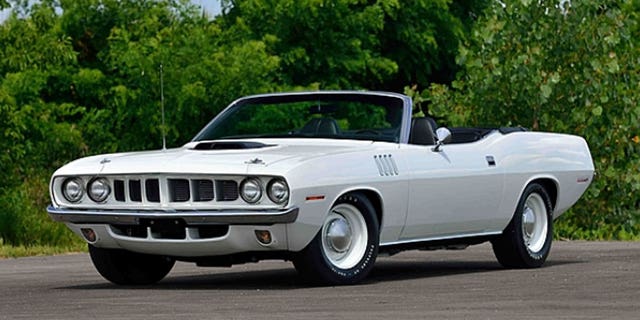 On the flip side, one of the five 1971 Cuda convertibles with a 426/425 HP V8 and an automatic transmission sold for $2,300,000. The "Sno-White" car was fully restored by Mopar specialist Julius Steuer in 2003 and has rarely been outside since. It features a relatively low-key style, with steel wheels, a standard interior and none of the flashy graphics commonly seen on Cudas. However, it is equipped with a high-tech (for the era) AM radio with cassette player/recorder with microphone.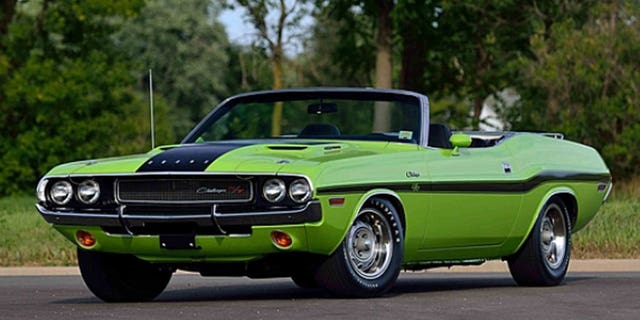 Although it's the Plymouths that have been pulling in the biggest bucks of late, Dodge got a little E-Body love thrown its way at the auction when a 1970 Hemi Challenger R/T Convertible brought the hammer down on a $1,650,000 bid. Of the 1,070 Challenger convertibles built that year, the "Sublime Green" car is one of four with a Hemi and an automatic transmission. It also has a "Rim Blow" steering wheel that honks the horn when you squeeze it, and is a real blast from the past.
Still, none of these gems have anything on the current muscle car champ: the only 1971 Plymouth Hemi Cuda Convertible with a stick shift still in existence, which was sold two years ago for $3.5 million.