Tupac's Hummer sells for $337K at auction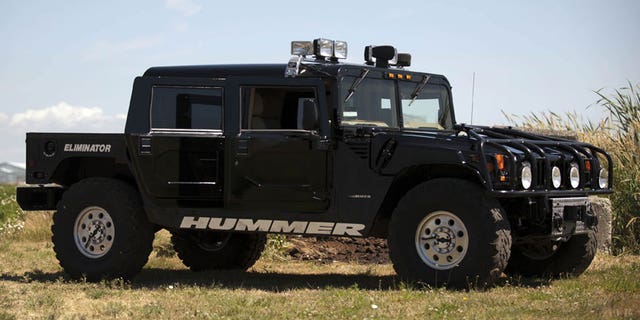 Less than a month before he was murdered in Sept. 1996, rapper Tupac Shakur had purchased a black 1996 Hummer H1 hardtop pickup. Earlier this month, it was sold during RR Auction's Marvels of Modern Music online auction for $337,144.
The diesel-powered vehicle, featuring a 6.5-liter V-8 under the hood, included plenty of additional features such as a leather and wood-trimmed interior, an external PA system, off-road lights, a 360-degree spotlight, oversized tires, tinted windows, diamond-plate bumpers and more.
Tupac's mother took ownership of the vehicle following his death, but it was later given away in a sweepstakes held by BET. This month's auction was the first time the vehicle has changed hands since. The Hummer had a clean CarFax report and 10,101 miles on the odometer.
"It's an incredible piece of hip-hop history that evokes the invincible spirit of one of rap's true lyrical giants," said Robert Livingston, Executive VP at RR Auction. "We are thrilled at the price achieved and with the continued success of our specialty themed auctions."
Other highlights from the sale include the Beatles Signed "Savile Row" Document ($72K), Johnny Ramone's customized Hamer guitar ($55K), a Beatles "Sgt. Peppers" Album signed by McCartney, Harrison, and Starr ($39K), a Bob Dylan autographed letter during a 4-Night run at Toronto's Massey Hall ($27K), a Led Zeppelin fully signed Led Zeppelin II record ($25K), a Jim Morrison signed photograph ($14K) and a Tupac Shakur signed letter that references the East Coast–West Coast rivalry ($11.8K).