Tsunami Harley-Davidsion to be preserved as memorial to the tragedy at company's headquarters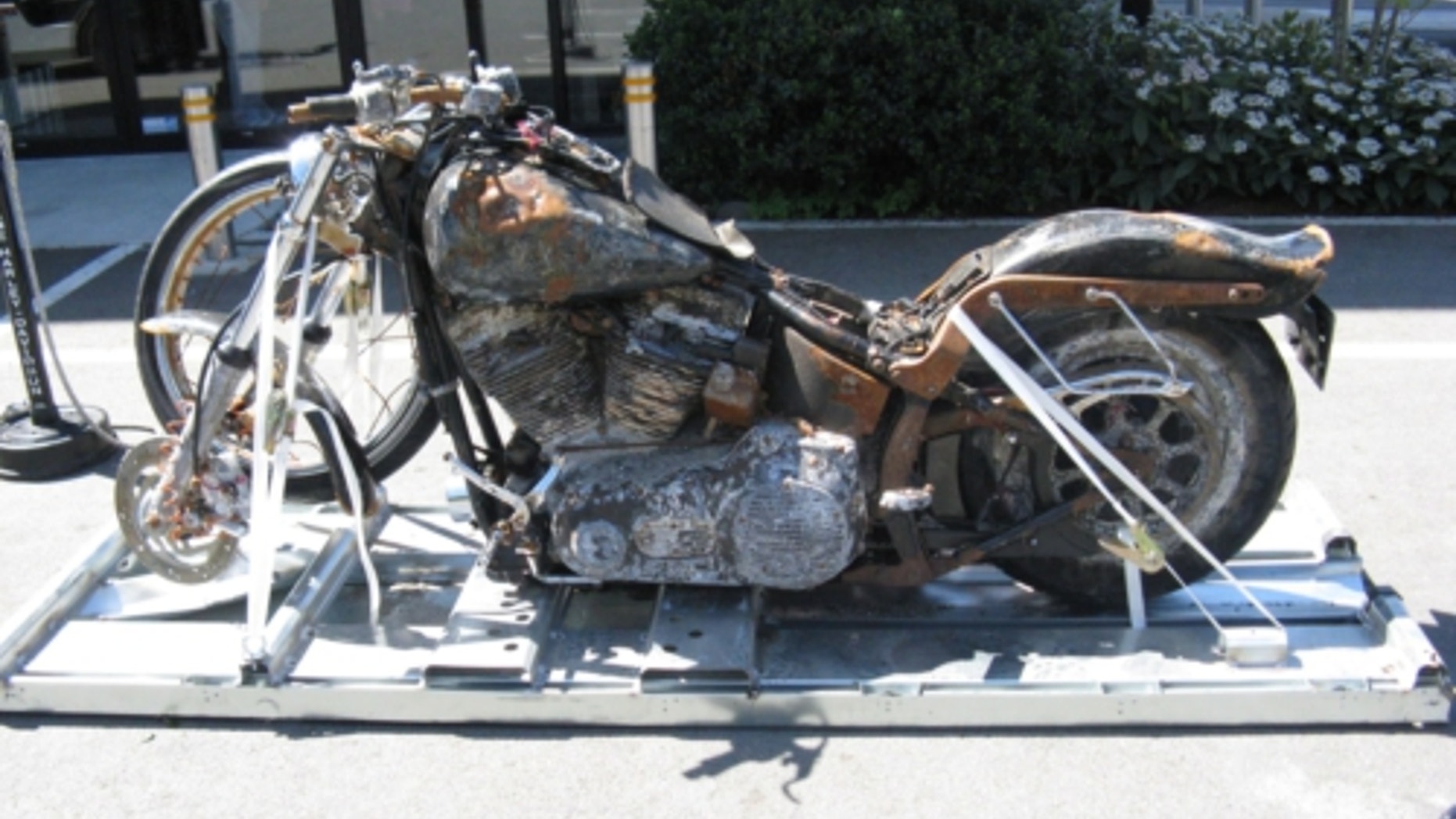 A Harley-Davidson motorcycle swept 4,000 miles across the Pacific ocean in the aftermath of the Japanese earthquake and tsunami of March 11, 2011 will be displayed at the company's museum in Milwaukee as a memorial  to the tragedy, it was announced today.
The 2004 FXSTB Softail Night Train was discovered on the coast of British Columbia by Canadian Peter Mark on April 18, 2012 inside of a cargo van container along with several other items. Using the still attached Japanese license plates, the company was able to track down its owner, Ikuo Yokoyama, who is still living in temporary housing after losing his own home in the disaster.
Harley-Davidson offered to ship the bike back to him, but Yokoyama instead requested that it be preserved to honor those whose lives were lost or affected by the natural disaster.
"It is truly amazing that my Harley-Davidson motorcycle was recovered in Canada after drifting for more than a year," Yokoyama said in a press release. "I would like to take this opportunity to express my heartfelt appreciation to Peter Mark, the finder of my motorcycle. Due to circumstances caused by the disaster, I have been so far unable to visit him in Canada to convey my gratitude."
Although mostly intact, the bike is severely dented and rusted after being battered by the tsunami and spending more than a year at sea.
"The Harley-Davidson Museum is honored to receive this amazing motorcycle to ensure that its condition is preserved and can be displayed as a memorial to the Japan Tsunami tragedy," said Bill Davidson, Vice President of the Harley-Davidson Museum in a press release.