Trump's new presidential limo could be an October surprise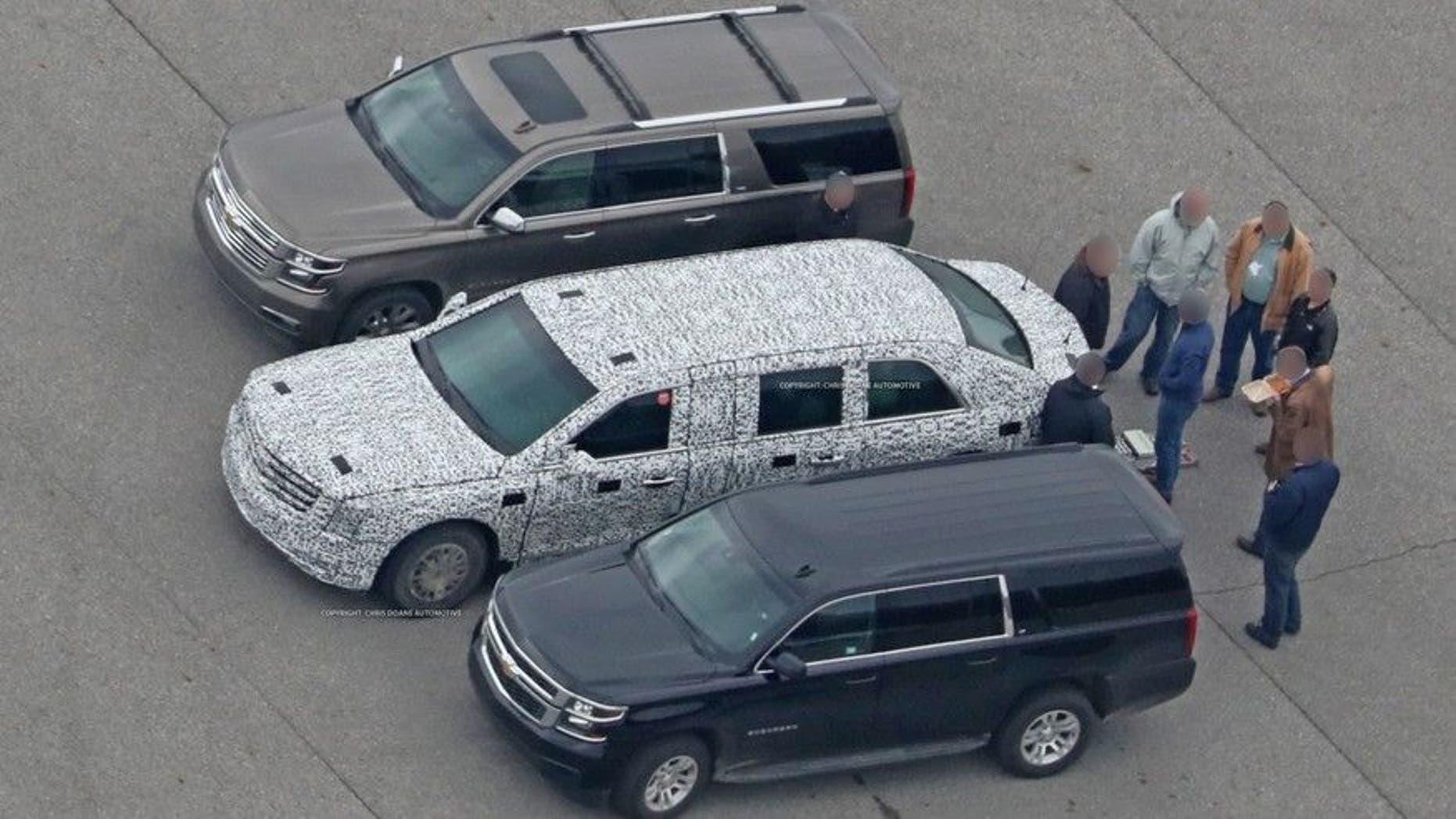 President Trump could be getting a Halloween treat.
A prototype of the next-generation presidential limousine wearing a camouflage costume has been spotted testing on public roads, and photos acquired by Trucks.com show it looking readier than ever to make the trip to Pennsylvania Avenue.
Although many expected Trump's Secret Service detail to have the new car ready for him on Inauguration Day, he's still been using the same fleet of high tech armored limos that served the Obama administration.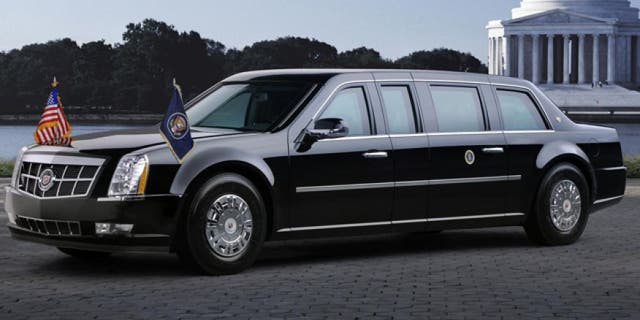 Nearly $16 million in Government contracts are in place with General Motors, however, to build the updated models, and the latest agreement has a completion date of 10/31/2017.
That's still no firm guarantee Trump will find one parked out front of The White House on All Hallows Eve, but what better day to deliver the sequel to a vehicle known as "The Beast."