Truck spills tons of fish onto farmer's field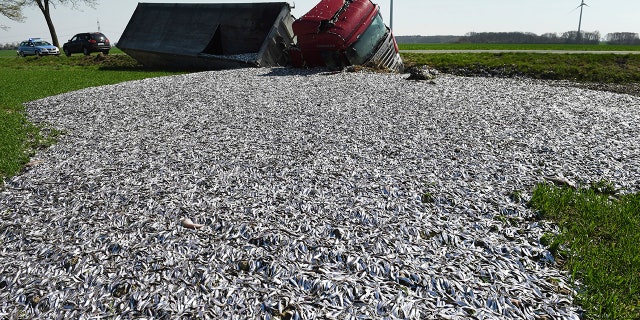 School's out!
A truck carrying 22 tons of fish tipped over in Germany last Friday morning and spilled its load onto a farmer's field.
The Polish driver was hauling the shipment of sprats through the town of Liepen when he left the road and hit a ditch that tipped the truck over.
Police are investigating the cause of the incident, which occurred about 10 miles from the sea, and Bild reports they are trying to determine if drowsy driving was a factor.
With AP