Truck carrying Batmobile and General Lee wrecked in massive blaze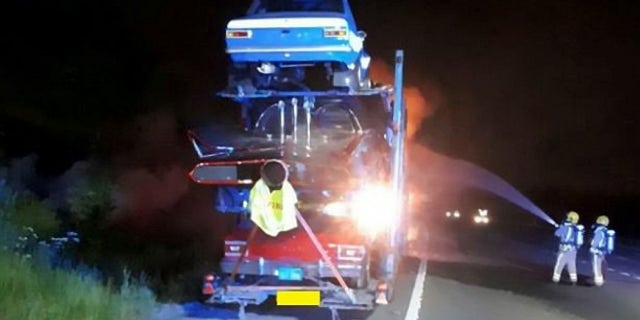 NEWYou can now listen to Fox News articles!
Anyone know where The Joker is?
A transport truck carrying 1960s Batmobile replica along with several other movie and TV tribute cars was engulfed in a massive blaze on a highway outside of Bath, U.K. on Wednesday, destroying several vehicles and the truck's cab.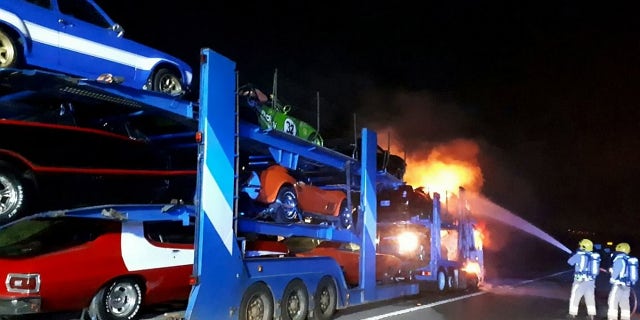 Along with the Batmobile, there was a "Starsky and Hutch" Ford Torino and a Dodge Charger customized to look like the General Lee from the "Dukes of Hazzard."
No was injured in the incident, but it took firefighters several hours to get the fire under control.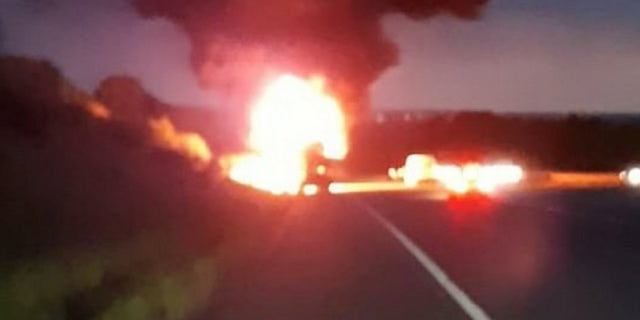 It's not yet clear what caused the fire, but it was centered around the front of the truck, while the Batmobile, Torino and Charger were near the back and appear to have escaped major damage.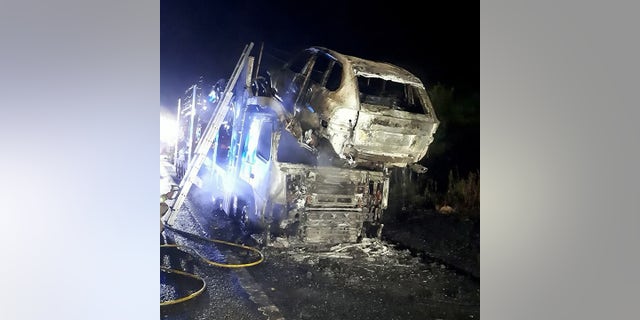 According to SWNS, the cars may be the property of a company called Car Chase Heroes, which organizes diving events featuring the movie cars and other high performance vehicles, but a representative for the firm declined to comment.