Trophies stolen from Red Bull found in a lake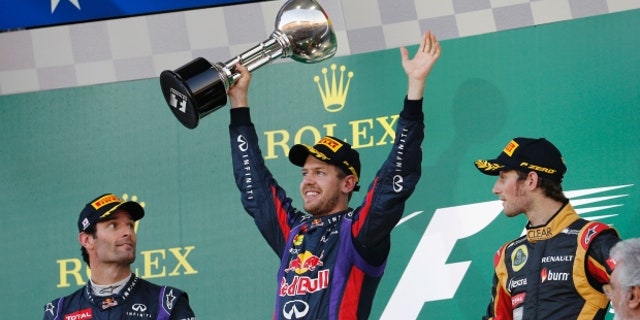 LONDON – Some of the trophies stolen from the factory of Formula One team Red Bull have been have been found in a lake after being spotted by a member of the public.
More than 60 trophies were reported missing from the factory at Milton Keynes, southern England, on Dec. 6 after approximately six men used a vehicle to ram the front entrance.
Police say "about 20 trophies have been recovered" from a lake near Sandhurst, some 70 miles (112 kilometers) away, on Monday.
Red Bull won the Formula One constructors' and drivers' championships from 2010-2013 and team principal Christian Horner said it will probably now limit access to the factory.
Horner said the trophies' "value to the team is of course extraordinarily high ... but their intrinsic value is low."