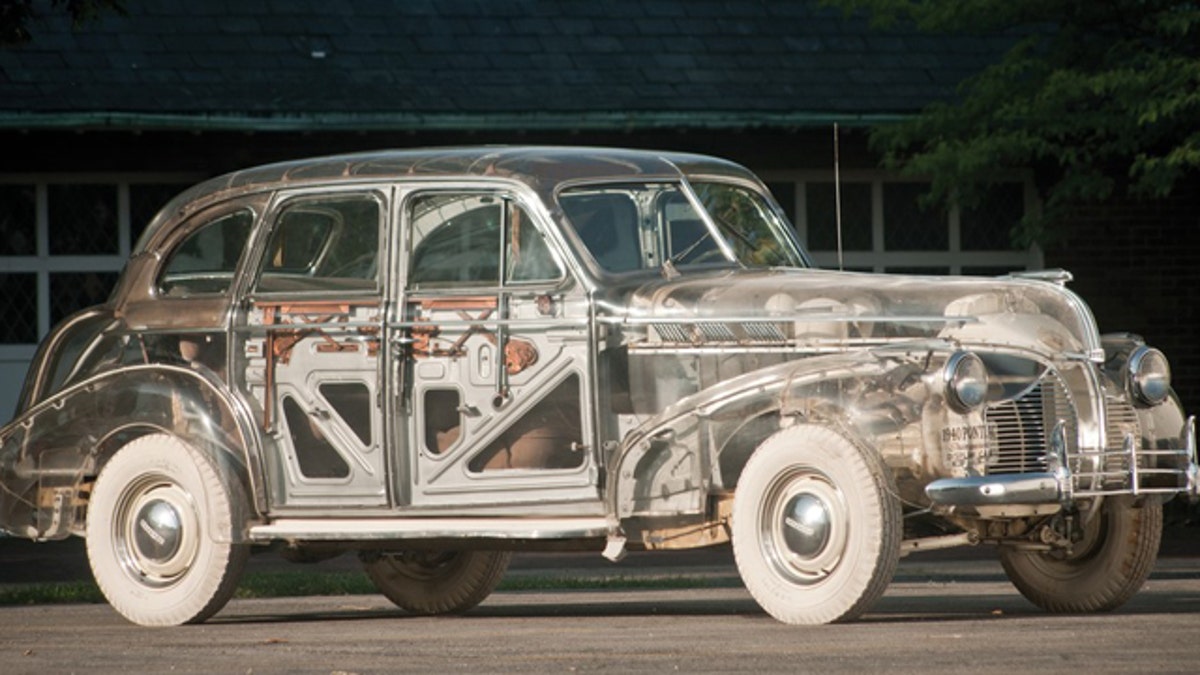 Some car enthusiasts prefer black - some red. But a buyer at a Michigan auction Saturday got a truly one-of-a-kind color -- transparent.
The 1939 Pontiac Deluxe Six "Ghost Car," first displayed at the New York World's Fair and later at the Smithsonian Institution, was sold Saturday for $308,000.
Originally built for $25,000, the car with a Plexiglas body was the first transparent car built in America. Another was built the following year, but its whereabouts are unknown.
"This is the only one known to exist," said Alain Squindo, a car specialist for RM Auctions, which held the auction for the "Ghost Car" and other specialty vehicles in Plymouth, Mich. "It's a very original car."
The Ghost Car was first displayed at the 1939/1940 New York World's Fair, Squindo said. It toured a number of dealerships, and then was at the Smithsonian in Washington, D.C. for a number of years.
It has been owned by the same family since the 1980s. "They were rather sad to see their beloved car go," Squindo said. He could not disclose the name of the buyer.
The car had less than 100 miles on it, picked up by being driven in and out of dealerships for displays. It was a collaboration between GM and Rohm & Haas chemical company, which made the Plexiglas. Structural metal underneath was given a copper wash and all hardware, including the dashboard was chrome-plated.
Squindo said the top price paid at the auction was for a 1932 Packard convertible sedan once owned by singer Al Jolson, which sold for $1.1 million.