Toyota to Launch Facebook-Style Social Network for Its Customers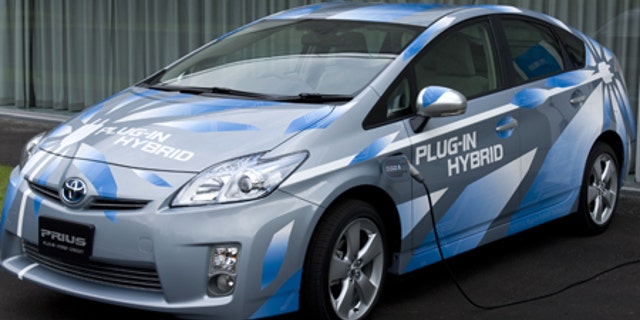 TOKYO -- Toyota Motor Corp. and San Francisco-based Salesforce.com said Monday they agreed to create a private social network for Toyota customers, marking another step forward in the spread of social media and the integration of automotive and telecommunications technology.
The two companies said they plan to start offering the service, to be called "Toyota Friend," with Toyota's electric vehicles and plug-in hybrids due out next year. The new service was set to allow users to exchange real time updates, or "tweets," with other Toyota drivers, connect with local dealers and remotely obtain diagnostic information about their hybrid vehicles, such as battery usage, they said. It was expected to debut in Japan before a global roll out later in 2012.
The move by Toyota to link up with Salesforce.com, a start-up that has grown into a major force in cloud computing, came as Japan's leading automaker plays catch up with rivals in areas such as dashboard telematics that offer wireless access to the internet.
"This represents a concrete step towards creating a more mobile society," Toyota president Akio Toyoda said at a press conference in Tokyo. "Toyota can learn a lot from an entrepreneurial firm like Salesforce.com."
Salesforce.com CEO Marc Benioff said he proposed the idea for the brand-specific social media network in January during a meeting with Toyoda in Hawaii. "Toyota Friend is an idea that I had when I thought about the changes in our industry today," he told reporters in Tokyo. "The car is the true mobile device."
The Japanese automaker said the new service, which primarily relies on third party smartphones and other mobile devices sold separately from its cars, would complement a project announced last month with Microsoft that focuses on telematics hardware and software system built into its vehicles called Entune.
While Entune works off of Microsoft's proprietary Azure platform and was expected to be available on select models later this year, Toyota Friend will use Salesforce.com's open source network when introduced next year.
Toyota has trailed rivals such as Ford Motor Corp., which also worked with Microsoft to develop a multimedia wireless system for its vehicles called Sync. In January, the Japanese company announced details for its Bluetooth-enabled Entune system at the Consumer Electronics Show in Las Vegas.
The company said its telematics would allow drivers in specially equipped vehicles to access a version of Microsoft's Bing search engine along with music and a variety of interactive data such as information on restaurant reservations, stock quotes and weather updates.
Speaking of social networks: Fox Car Report is on Twitter. Follow us @foxcarreport