Toyota reveals cause of last-lap failure at Le Mans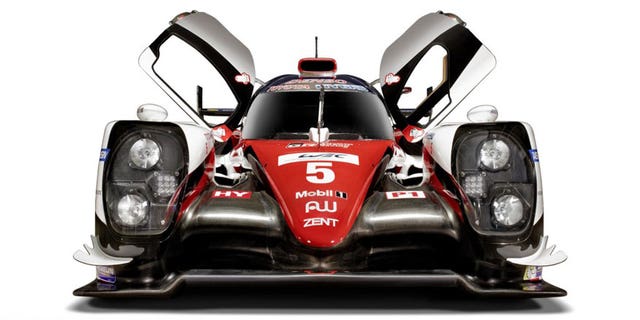 Toyota Gazoo Racing has confirmed that a turbo-related issue caused the No. 5 TS050 Hybrid of Kazuki Nakajima to slow and stop on track, while in the lead of the 24 Hours of Le Mans with less than four minutes remaining.
The issue handed overall victory, in dramatic fashion, to the No. 2 Porsche 919 Hybrid of Neel Jani, who assumed the lead of the race on the final lap.
"Car No. 5 suffered a technical defect on a connector on the air line between the turbo charger and the intercooler, causing a loss of turbo charger control, a Toyota team spokesperson said.
"The team attempted to modify the control settings to restore power and this was eventually achieved, allowing the car to complete the final lap. However, it was achieved too late to complete that lap within the required six minutes."
The No. 5 car of Nakajima and co-drivers Sebastien Buemi and Anthony Davidson was not classified at the finish, despite completing enough laps to finish second overall.
Toyota, meanwhile, will continue its investigation to find why the defect occurred but stressed it's unrelated to the engine issues the Japanese manufacturer encountered at last month's WEC Six Hours of Spa, which was attributed to the cars' bottoming out through the Eau Rouge section of the track.
underway at TMG to determine the precise reason for this issue with the aim of establishing countermeasures to avoid any repeat in the future."
Toyota not only lost the race, but also lost massive ground in the FIA World Endurance Championship, with only the No. 6 car of Mike Conway, Stephane Sarrazin and Kamui Kobayashi scoring points in the double-points paying round.
The manufacturer now sits a distant third in the Manufacturers' World Championship, 48 points behind Porsche.
More auto news from Fox Sports