Toyota recalls 340,000 Prius hybrid cars for faulty brakes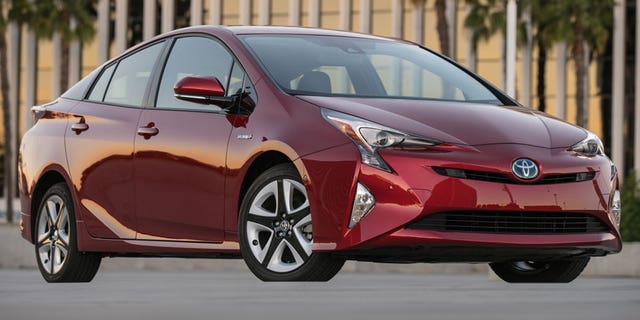 Toyota Motor Corp. is recalling 340,000 gas-electric hybrid Prius cars around the world 212,000 of them in Japan and 94,000 in North America, for a defect in their parking brakes.
Japanese automaker Toyota said in a statement Thursday that it was not aware of any reports of accidents linked to the defect "as of Oct. 3, 2016," updating an earlier statement, in which it had said it was still looking into various reports.
Toyota said the parking brake cable can disengage unexpectedly, causing the brakes to stop working properly. So if the car is left in any gear other than park, it could start rolling away, and possibly crash.
In the recall announced Wednesday, Toyota said 17,000 Prius vehicles were recalled in Europe, and the rest in Australia and other regions. The problem models were manufactured from August 2015 through October 2016. Owners will receive notices starting next month.
The company said all the vehicles were manufactured at its Tsutsumi plant in Toyota city, Japan, the company's headquarters, one of a handful of plants around the world that make the Prius.
Toyota's brand suffered in 2009, when the company was embroiled in a massive global recall over quality lapses, including faulty brakes, defective floor mats and sticky gas pedals. Its brand power has bounced back since then, after the company, long known for high worker morale, reviewed its quality control.