The South is seeing a second wave of investments by automakers – and it's being applauded by President Trump.
"Toyota and Mazda are opening up a plant in Alabama, a big one," President Trump said in his State of the Union. "And we haven't seen this in a long time, it's all coming back."
The $1.6 billion joint venture comes after a decade-long lull in new investments in the South. According to the Center for Automotive Research (CAR), from 2000-2009, automakers introduced eight plants in southern states. Since then, there have only been three projects implemented, including the recent Toyota-Mazda deal.
The Japanese automakers' recent investment puts Alabama in the fast lane to snag a top three spot in America's automotive production.
The plant, which is expected to produce the Toyota Corolla and a Mazda crossover model, joins an existing Toyota engine manufacturing facility and list of other leading global companies with homes in Alabama: Mercedes-Benz, Honda and Hyundai. Steve Sewell, executive director of the Economic Development
Partnership of Alabama, predicts the state's annual production to rise to 1.3 million vehicles when the new plant is operating in full swing. Sewell says these estimates compare to output levels from Ohio, Indiana and Kentucky, which means the state could rank "anywhere from second to fifth in the U.S. in annual vehicle production."
Massive tax incentives, cheap land, positive existing relationships, and an available, trained workforce offered a pretty package for the international auto giants.
Toyota first came to Huntsville in 2002 with its engine plant, which is in the midst of its fifth expansion. "Alabama has a lot of things going for it, but one of the biggest things is that it's close to and in the realm of other Toyota plants in the South," Kristin Dziczek with CAR told Fox News.
The state has been actively refining its Alabama Industrial Development Training (AIDT) for almost a half-century, and now, Huntsville Mayor Tommy Battle calls it "one of the best training programs in the nation." Battle believes AIDT is what drove the state to become Toyota-Mazda's top choice, over other contenders including North Carolina.
"By training those employees and having that type of training, you save thousands and thousands and thousands of man hours in the production, in the efficiency department," Battle said. "You make a more efficient workforce."
Huntsville was chosen from over 100 candidate cities that fought for five months to attract the high paying jobs – in this case 4,000 of them. Battle says the average salary will be $50,000. "The real thing it brings home is that it will provide jobs for year after year after year," Battle said. "It sets our economic fortune for the next 50 years."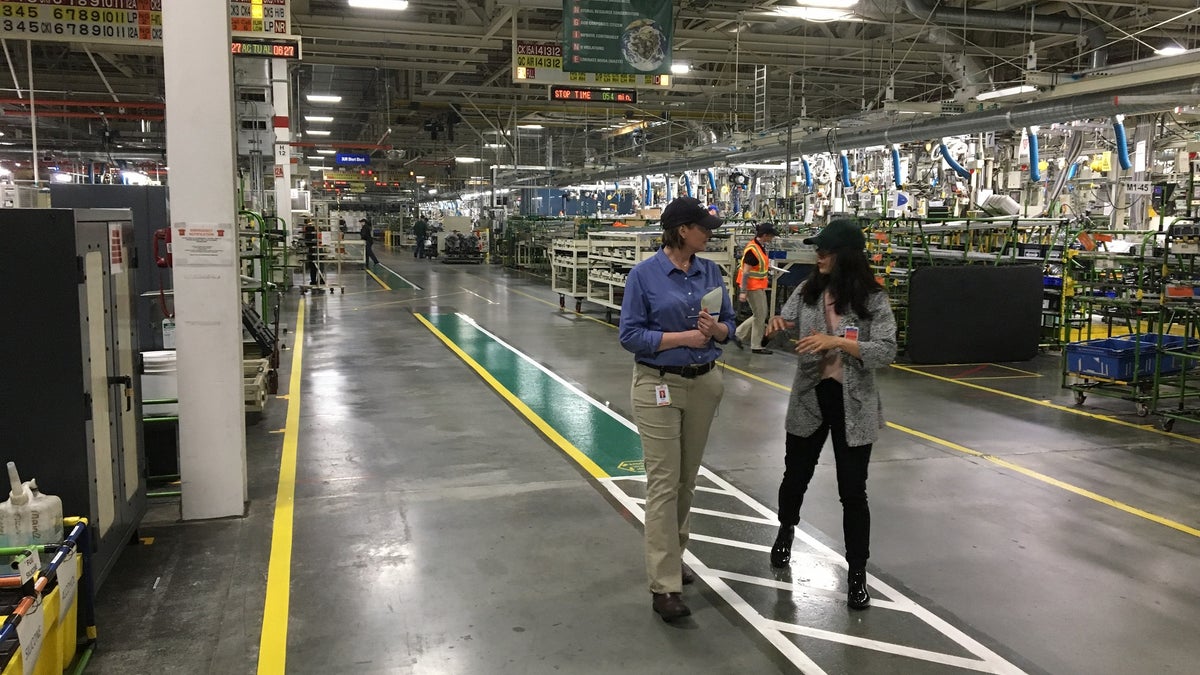 At 2,400 acres, the selected site is more than double the size the automakers initially targeted. According to Battle, this "gives [Huntsville] a lot of room to work into the future technologies of the companies," like electric, autonomous and hydrogen fuel cell cars.
John Boyd, an economic development expert, says this is an even bigger win for Huntsville than initially realized. He told Fox News "the idea that they bought more land than they need is truly indicative of more manufacturing jobs, and it could also be a signal that Toyota or Mazda are planning some white collar projects" for office and management positions.
David Fernandes, president of Toyota Motor Manufacturing in Alabama, says growth at the new plant is a possibility, but he can't make any judgments now.
"What I can tell you," Fernandes said, "is that our [engine] facility here started out with 300 jobs and [producing] 120,000 engines [annually]. After 16 years, we're now 1,400 team members and producing over 700,000 engines."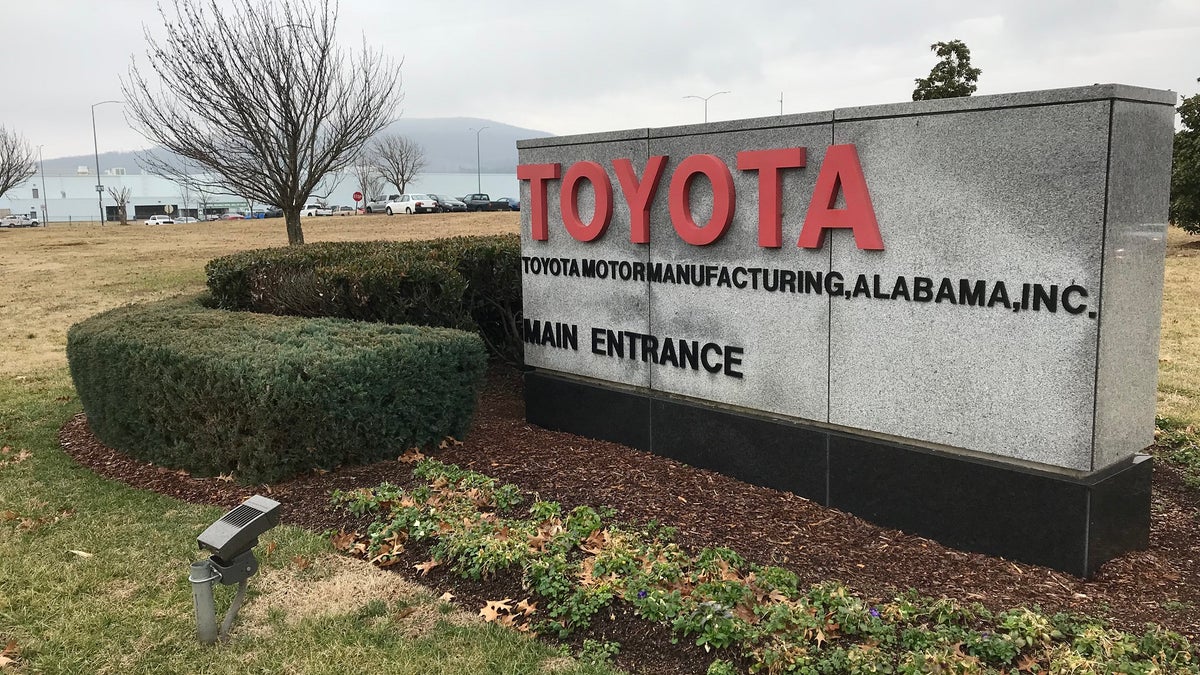 But with plateauing vehicle sales, there just might not be a need for expansion anytime soon. In 2017, automobile sales dropped from 17.5 million to 17.2 million in the U.S., and many analysts predict that number will go down even more this year.
Boyd says America has the potential to become an export nation (which would increase the demand), instead of an import nation. "It really comes down to lawmakers in Washington to come up with policies that will help us export goods and serve a global marketplace as well," Boyd said.
Toyota is expected to begin operations in Huntsville in 2021.