Toyota and Mazda choose Alabama for new factory, report says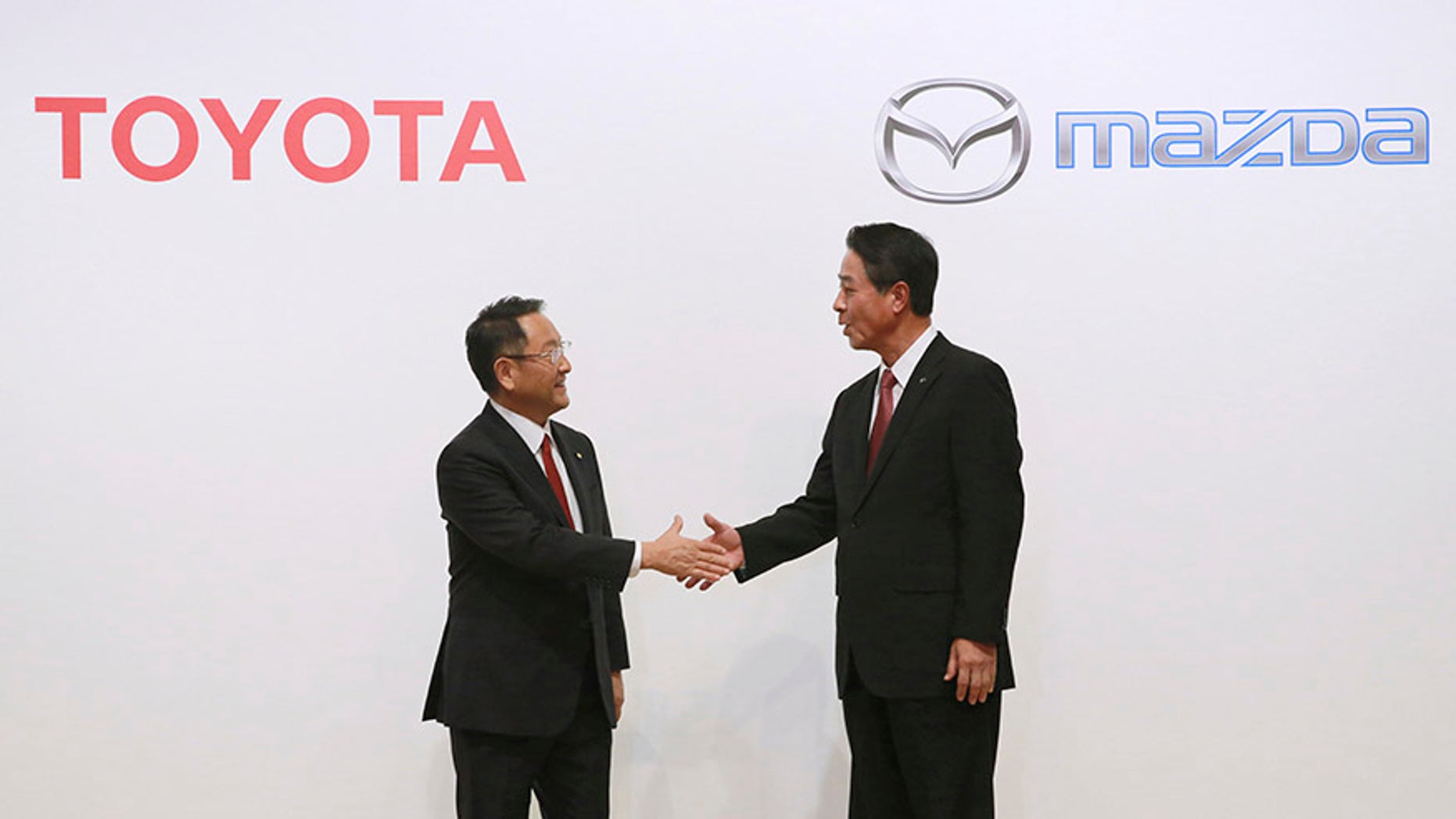 Toyota and Mazda are setting up shop n the Heart of Dixie.
The Japanese automakers have chosen Alabama as the site of their new $1.6 billion joint-venture factory, a source familiar with the decision told the Associated Press.
The plant is scheduled to open in 2012 and employ up to 4,000 people building North America market Toyota Corolla cars and a small Mazda SUV.
The facility will be built in Limestone County near Huntsville, according to the source. Although it has yet to be officially confirmed, Alabama Gov. Kay Ivey is scheduled to make a major economic development announcement on Wednesday.
Toyota currently operates an engine manufacturing facility in the area.
After reassessing the market, Toyota Motor Corp. has changed its plan to make Corollas at a plant in Guanajuato, Mexico, now under construction, and instead will produce Tacoma pickups there, Toyota has said.
President Donald Trump had criticized Toyota for taking auto production and jobs to Mexico. With the investment, both automakers hope to prove their good American corporate citizenship and appease the Trump administration's concerns about jobs moving overseas.
But during the summer, Toyota President Akio Toyoda denied that Trump's views influenced his decision.
"We have been reviewing the best production strategy for our business," he told reporters in Tokyo at the time.
Toyota and Mazda Motor Corp. also plan to work together on various advanced auto technology, such as electric vehicles, safety features and connected cars, as well as products that they could supply each other, they said.
It's difficult to predict auto sales in three years, but at present, Toyota may not need the factory for Corolla production.
U.S. sales of small cars fell nearly 10 percent last year as buyers continued a massive shift toward SUVs and pickup trucks. Corolla sales fell 14 percent for the year, to just under 309,000, according to Autodata Corp.
Still, Toyota and Mazda have said their collaboration will respect mutual independence and equality. Toyota, which makes the Prius hybrid, Camry sedan and Lexus luxury models, already provides hybrid technology to Mazda, which makes compact cars for Toyota at its Mexico plant.
The sheer cost of the plant also makes a partnership logical, as it boosts cost-efficiency and economies of scale. Working together on green and other auto technology also makes sense as the segment becomes increasingly competitive due to concerns about global warming, the environment and safety.
The Associated Press contributed to this report