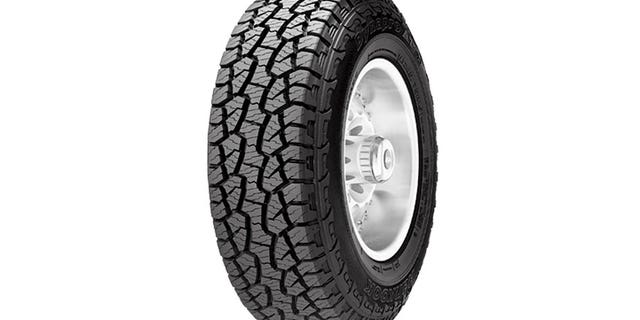 Tires are a vital part of car safety, handling, and even fuel economy. Their importance can't be overstated. After all, tires are the only part of the vehicle that touches the road. But for shoppers, it can be difficult to parse through marketing claims in order to find the model that best addresses your needs and budget.
To help our readers make informed decisions, we put more than 150 tire models through a battery of tests, including braking, handling, hydroplaning resistance, winter traction, ride comfort, and rolling resistance—a factor for fuel economy. We also evaluate how long a tire wears, by driving on them day and night for up to 16,000 miles apiece in rural Texas. The testing is so extensive, it takes us a full year to evaluate each major group.
In the end, we have the data that allows us to separate the best from the worst, with detailed insights into how each model performs across a broad series of characteristics, such as wet versus dry braking. Below, we highlight the standout model in each major category.
All-Season Tires: Michelin Defender
More From Consumer Reports
A common fitment on many new cars and trucks, traditional all-season tires offer a good blend of all-weather grip, secure handling, a quiet, smooth ride, and long tread life. All tested models in this class were T-speed rated (118 mph). These are popular choices for older cars.
Top Pick: The Michelin Defender proved to be the best overall tire among 16 tested models, offering solid all-season grip and crisp handling. Plus, based on our experience, you could expect long tread life up to 90,000 miles.
See the detailed Michelin Defender Ratings.
Performance All-Season Tires: Continental PureContact
With slightly more emphasis on handling, including cornering grip, performance all-season tires have a higher speed rating than standard H-rated (130 mph) and V-rated (149 mph) all-season tires.
Top Pick: The Continental PureContact has impressive dry and wet braking, handling, and hydroplaning resistance. Plus, this tire provides very good tread life, although not the best in class.
See the detailed Continental PureContact Ratings.
UHP Summer Tires: Pirelli P Zero
Ultra-high-performance tires have a speed rating above 149 mph, and come in sizes to fit sports coupes and sedans. The UHP Summer tires deliver the ultimate in dry/wet handling and grip, but they are not suited to cold weather.
Top Pick: The Pirelli P Zero delivers outstanding dry and wet stopping and handling attributes. Typical of many summer tires, tread life is just fair, though some runner-ups wear longer.
See the detailed Pirelli P Zero Ratings.
All-Season Truck Tires: Michelin LTX M/S2
Designed for the heavy loads an SUV or pickup can move, these well-rounded, all-season truck tires perform well in most conditions.
Top Pick: Michelin's LTX M/S2 offers an impressive balance of four-season grip with very good snow traction, a quiet and smooth ride, and excellent tread life.
See the detailed Michelin LTX M/S2 Ratings.
All-Terrain Truck Tires: Hankook Dynapro AT-M
Engineered for tougher applications, all-terrain truck tires are suitable for use on paved roads and light off-road use. The more rugged tread is designed to provide added traction on unpaved and snowy roads.
Top Pick: Hankook Dynapro AT-M scores good or better in all test categories, and it is one of just two all-terrain models tested that proved to have excellent tread life.
See the detailed Hankook Dynapro AT-M Ratings.
Winter/Snow Tires: Michelin X-ice XI3
Winter/snow tires offer superior grip to go, stop, and corner in cold, inclement weather. But they typically wear faster than all-season tires because the tread is specifically designed to bite into snow and ice, and the rubber is formulated to stay pliable at freezing temperatures.
Top Pick: For the winter months, the Michelin X-ice XI3 offers outstanding snow traction and grip on ice, along with a smooth, quiet ride.
See the detailed Michelin X-ice XI3 Ratings.
Copyright © 2005-2016 Consumers Union of U.S., Inc. No reproduction, in whole or in part, without written permission. Consumer Reports has no relationship with any advertisers on this site.