"Top Gear" host Matt LeBlanc admits he uses stunt drivers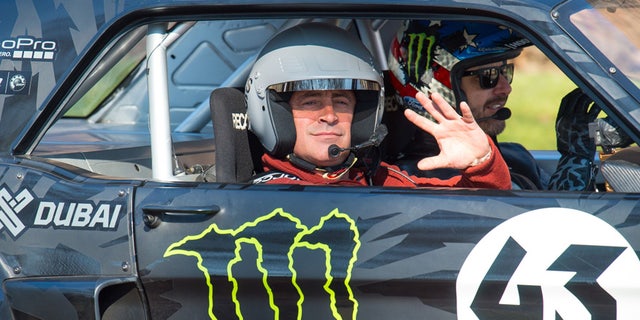 Matt fakes it. And he's not the only one.
Former "Friends" star Matt LeBlanc has admitted to using stunt drivers during the taping of his new BBC show, "Top Gear."
LeBlanc said, "I do as much as I'm comfortable with. When it gets really crazy, I have a stunt driver. That's no secret," The Sun reports.
"Insurance companies are involved. If something calls for real precision driving, I let someone else do it."
LeBlanc's British co-host, Chris Evans, also gets a little help from his faster friends, according to The Sun.
But LeBlanc can handle himself behind the wheel when he needs to. As a guest on the previous iteration of "Top Gear," he set the fastest time in the "Star in a Reasonably Priced Car" segment, ahead of fellow American gearheads Ryan Reynolds and Tom Cruise.
The revamped "Top Gear" has had its fair share of controversies leading up to its May 30th debut on BBC America. LeBlanc was criticized for riding in a car driven by racer Ken Block as it did donuts around a London war memorial, while Evans has been accused by past colleagues of inappropriate behavior and bullying.