Top 5 FoxNews.com Autos stories of 2012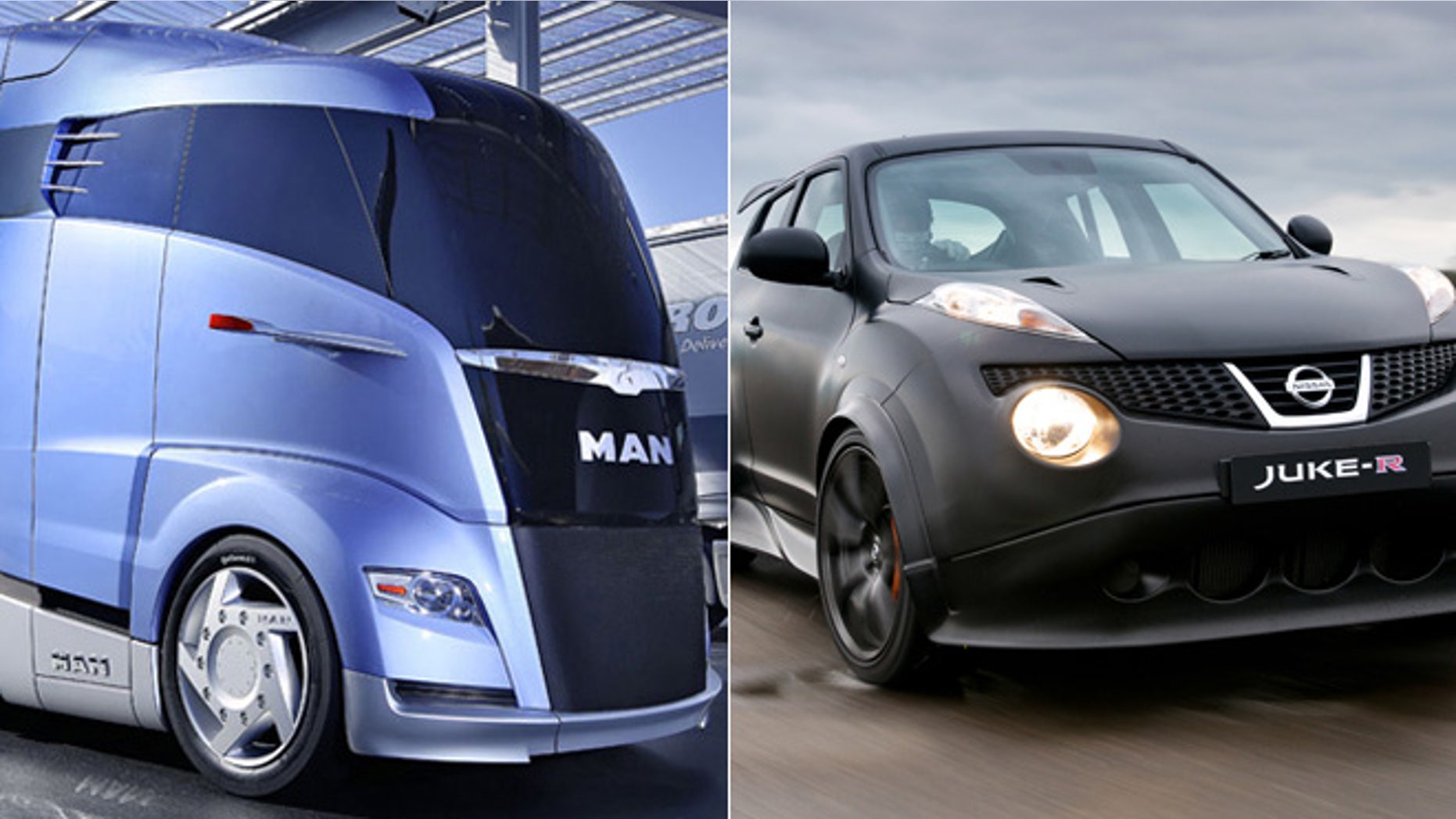 We can sit here all day and tell you what the most important automotive stories of 2012 were, but we'd rather let you tell us which ones you liked the most. So here is a list of the five most popular features that ran on FoxNews.com Autos over the past year. From the looks of them, whether its speed, money or mass, size definitely still matters.
#5 2014 Chevrolet Silverado and GMC Sierra revealed
There are a lot of important new vehicles set to hit the streets next year, including the seventh generation Chevy Corvette, but none of them can compare to GM's pickup truck twins. The company's best sellers are getting a full overhaul next year, and you couldn't wait to get a glimpse of what's to come.
#4 Student hybrid car project could bring millions to Tennessee university
Who says the American dream is dead? A team of students reinvented the wheel by designing a compact electric motor that can be made to fit inside the rims of just about any car, turning it into a fuel-efficient hybrid and the patents could reap untold fortunes for their alma matter.
#3 Nissan to build insane $590,000 Juke-R cute ute
Custom car shows are all the rage on TV, but it's especially fun when an automaker gets into the act. Nissan got a little crazy last year when it stuffed the 485 hp twin-turbocharged V6 and all-wheel-drive system from its GT-R supercar into a Juke crossover, then went totally off the cliff by offering it for sale – at the low, low price of $590,000.
#2 MAN unveils super-streamlined semi truck
If concept cars are cool, concept semi trucks are even better. A convoy of futuristic aerodynamic tractor trailers hit the scene this year, but none harder than the MAN Concept S and Aero Liner. Its sci-fi design is ready to drill a hole through the air and take over the local truck stop like a UFO landing in the parking lot.
#1 Car hits 220 mph on new Texas highway
It's every car enthusiasts dream: a 1200 hp car and a freshly-paved closed road to drive it on. Hennessey Performance lent the Texas DOT a helping hand and a really fast car to test out the automated toll system on the new 85 mph SH-130 highway. The result? A 220 mph run caught on camera. Yes, everything is still bigger in Texas.