Tony Stewart starts tweeting again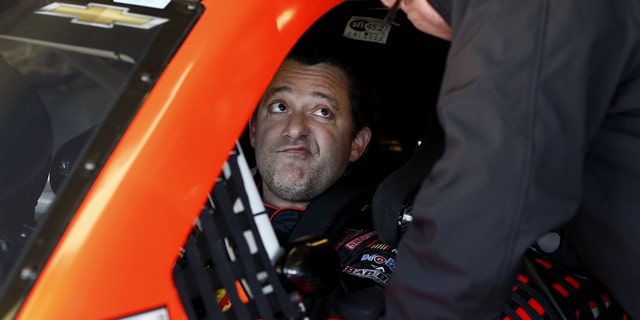 Tony Stewart is back on Twitter.
The NASCAR star went quiet on the social media platform following the August 9th accident he was involved in at a small dirt track in Canandaigua, N.Y., that claimed the life of sprint car driver Kevin Ward, Jr.
On Monday night, Stewart tweeted a message of support for fellow driver and TV commentator Michael Waltrip, who was eliminated from the show "Dancing With the Stars."
Despite having over 300,000 followers, Stewart has never been a prolific Twitter user, posting just 119 tweets since he started actively using the platform earlier this year.
That's in stark contrast to fellow racer Dale Earnhardt, Jr., who has tweeted over 4,500 times since his win at the Daytona 500 in February.
This past weekend, Stewart became the first NASCAR driver to lap a 1.5-mile track at over 200 mph, setting a track record of 200.111 mph at Texas Motor Speedway during qualifying. He finished Sunday's race in 11th place.
Stewart was cleared of any criminal charges in the incident with Ward, but the 19-year-old's family has said it is considering bringing a civil lawsuit against the three-time NASCAR champ.