Toddler hit by alleged street racer who killed her mother dies, police say
NEWYou can now listen to Fox News articles!
The 21-month-old child who was injured when a street racer struck and killed her mother in Tampa, Fla., has died, police said Thursday night.
Jessica Reisinger, 24, was pushing her toddler's stroller through a crosswalk Tuesday when they were hit by a black Ford Mustang driven by 18-year-old Cameron Herrin. The man was allegedly racing with a gold Nissan sedan on the city's Bayshore Boulevard.
Reisinger died from her injuries. Her child, Lillia Raubenolt, also succumbed to her injuries, the Tampa Police Department tweeted Thursday. The two had come to Tampa from their home in Ohio, for a visit.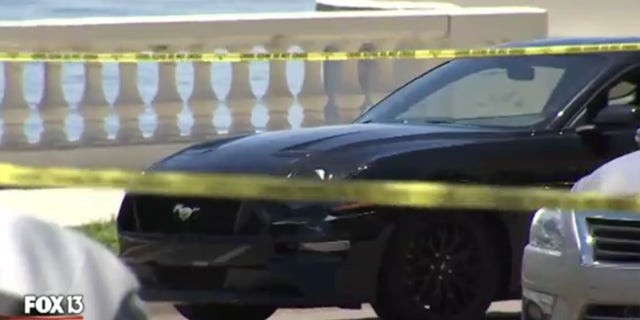 Police said that Reisinger was making a legal crossing at the divided four-lane road, on which the two cars were seen speeding and changing lanes prior to the collision, according to witnesses.
Police told the Tampa Bay Times that speeding is an ongoing issue on the waterfront boulevard that runs through one of the city's most affluent neighborhoods.
Herrin and his 20-year-old brother Tristan, who was riding in the Mustang, were arrested along with the driver of the Nissan, 17-year-old John Barrineau.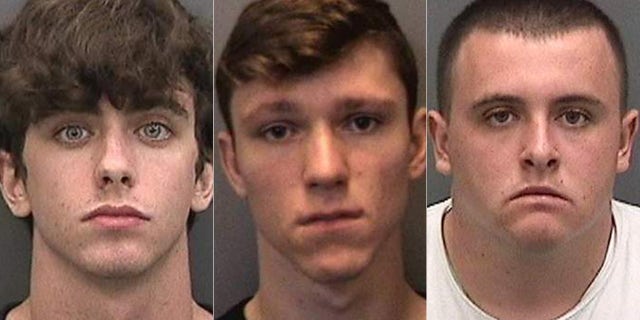 The two drivers were charged with street racing, vehicular homicide, and reckless driving resulting in serious bodily injury, while Tristan Herrin was also charged with street racing under a Florida law that considers willing passengers participants in the activity.
Police said Thursday the charges filed against the drivers "will be enhanced - now it's vehicular homicide times 2."
Fox News' Nicole Darrah contributed to this report.