Tipsy driver gets car stuck teetering on pole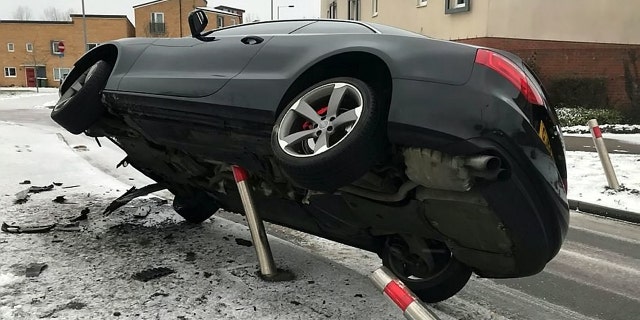 At least the bollards worked.
An alleged drunk driver ended up with a tipsy car when he crashed his Audi onto the top of a roadside barriers in Petersborough, U.K. on Sunday morning in snowy conditions. It appears that he hit one bollard head-on, which launched him onto the second.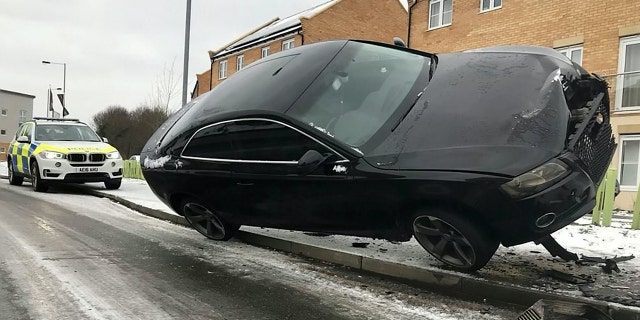 Police found the sedan teetering at a 45-degree angle on a single pole when they responded to the incident.
No one was injured, but the driver, 24-year-old Tomas Dabrovolskis, recorded a blood alcohol level twice the legal limit at the scene, according to police.
The Peterborough Telegraph reports that he was released on bail ahead of a court hearing at the end of April.