Thunderflite Wows Barrett-Jackson Crowd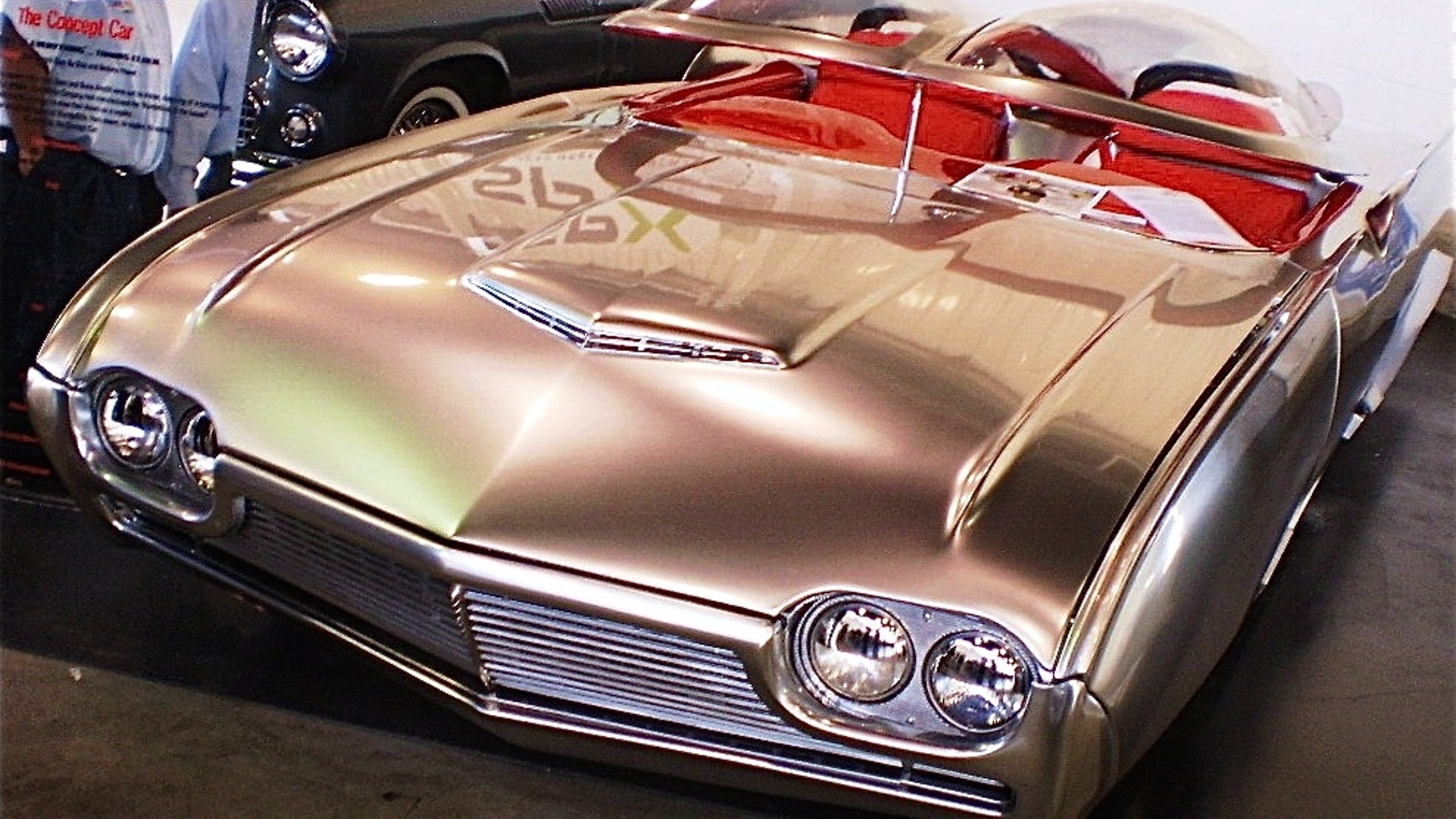 With its clear, double-bubble roof and sharply honed tailfins, Thunderflite seems like a 1950s vision of a wondrous Car of the Future, possibly one that flies.
But while it looks like a fanciful concept car from a half century ago, the chrome-silver-and-red Thunderflite is actually a recently minted custom car by a famed builder who designed it from a 1961 Thunderbird that he bought off Craig's List.
Dino Arnold stood back, beaming with pride, as spectators at Barrett-Jackson's Orange County collector-car auction crowded around the startlingly retro familiarity of Arnold's vision.
Click here for more automotive news from Speed.com
"You can't get near the car," Arnold said happily as he watched onlookers angling for photos. "We call it the smile car because everyone who sees it breaks out in big toothy grin."
Arnold, 58, said that he and his late wife, Suzie, dreamed up the car on their 31st wedding anniversary in 2006, the idea being to present a unique look at the past's ideas about the future of automobiles. Sort of a combination of GM's Autorama and "Jetsons" cartoons.
"I tried to build a concept of what they thought cars would look like," he said. "In the '50s, we thought we'd have flying cars by now."
Arnold, a well-known customizer and builder of the popular Avelate Corvettes, said that after the sudden death of his wife, he locked himself away in his shop and built Thunderflite, starting out with the '61 T'bird from Craigslist. With the help of a friend, accomplished body finisher Don Johnson, he was able to build the car in about seven months.