This stinks: Septic truck dives into backyard pool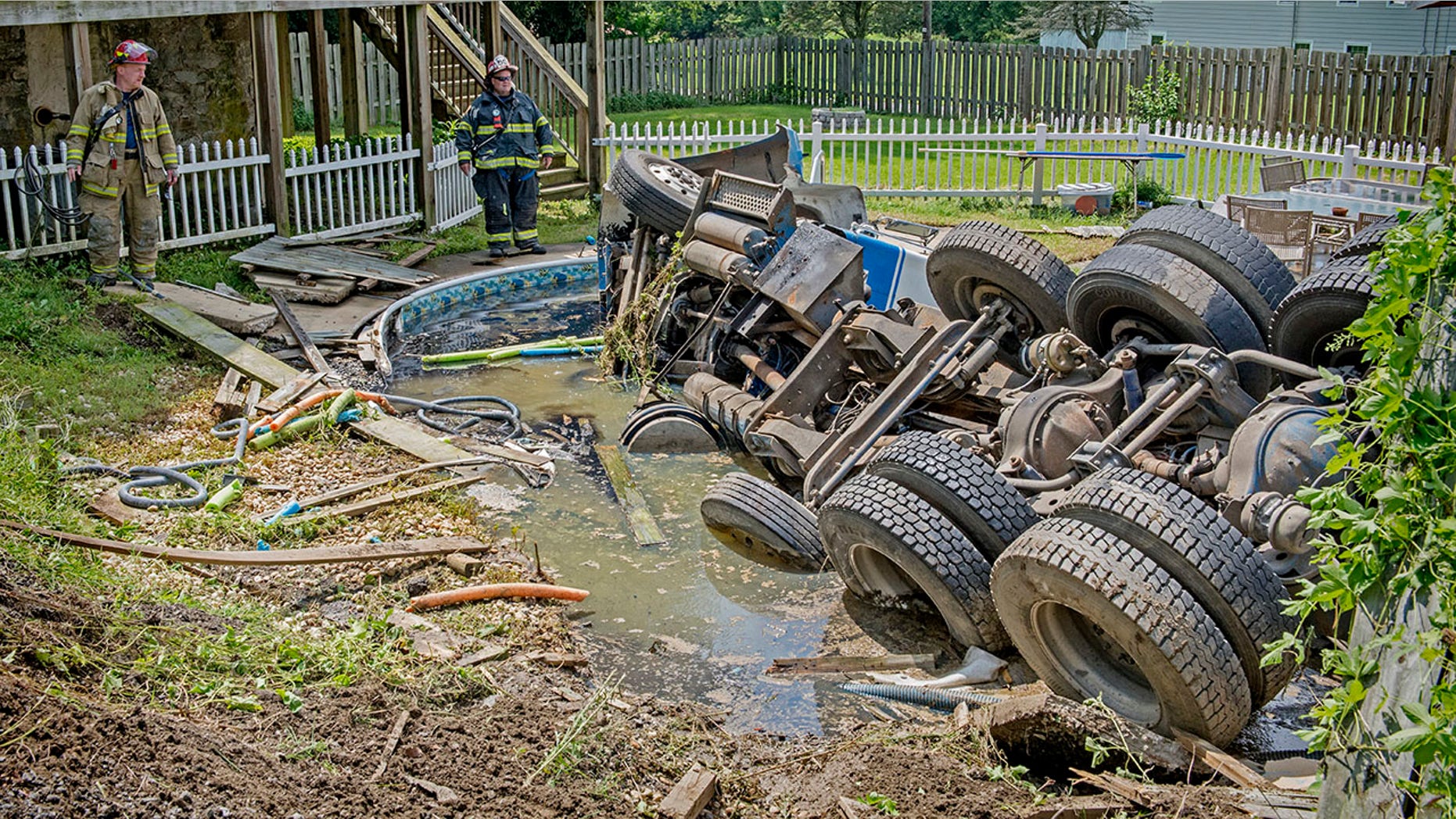 "We don't swim in your toilet, please don't crash your septic truck into our pool."
One Pennsylvania man may wish he'd posted that sign in his yard after he was awoken from a nap by a thunderous sound Thursday morning to find a sewage truck upside down in his backyard pool.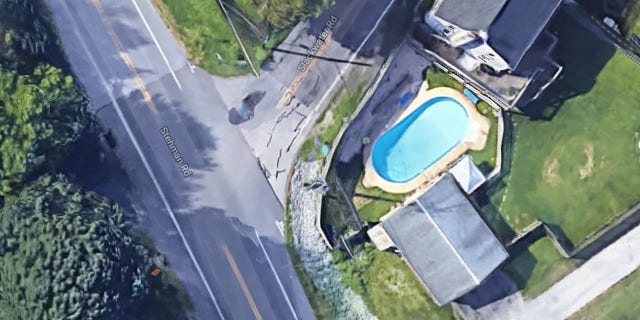 The stinky situation happened in Conestoga Township when the truck driver was trying to negotiate a road closure, which was caused by another truck that had overturned, and somehow ended up driving through the home's fence, down an embankment and into the pool, WGAL reported.
Conestoga Volunteer Fire Company Chief Larry Frankford said "you can just use your imagination" about the smell from the combination of diesel fuel, oil and human sewage.
Hazmat crews were called in to clean up the mess before a wrecker pulled the truck out.
No one was injured in the incident.
The Associated Press contributed to this report