The Stig sets world record in 100 mph bumper car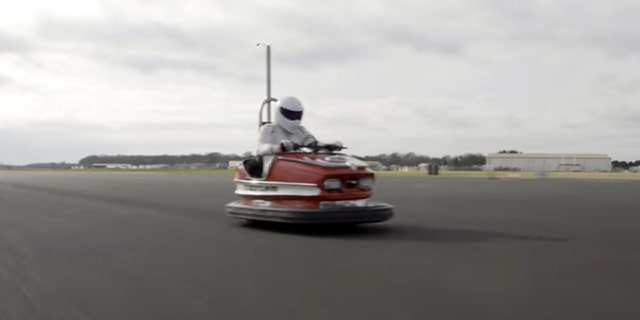 This is one bumper car you don't want to ride at the carnival.
Instead, you'd probably want to take it to a racetrack.
Colin Furze – a British YouTube personality whose stunts and inventions have earned him over 4.4 million subscribers as of the time of writing – transformed this beat-up 1960s bumper car into a 100-mph World Record holder.
Powered by a 600cc Honda sports bike engine, the bumper car set a record 100.33 mph run at the Bentwaters Airfield in England with The Stig from BBC's "Top Gear" behind the wheel… or rather, handlebars.
Guinness World Records adjudicator Lucia Sinigagliesi was on hand to verify the record, as The Stig travelled 107 mph with the wind and then 93 mph against the wind, producing an average speed of 100.33 mph in the bumper car.
Now where can I get one?