The Rock and Vin Diesel face off in first "The Fate of The Furious" trailer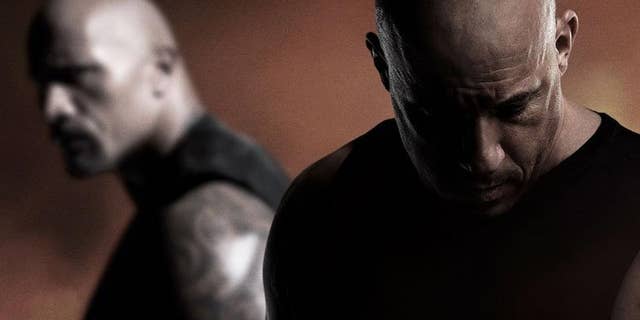 NEWYou can now listen to Fox News articles!
Tanks, ice-crushing submarines and Charlize Theron — the eighth film in the high-octane Fast & Furious franchise has a few surprises up its sleeve as revealed in the explosive first trailer.
And it appears as though there might be a little method to the behind-the-scenes feud between stars Vin Diesel and Dwayne Johnson which has perhaps been fuelled by their characters' on screen antipathy.
"I don't know if the old Dom is in there," says Johnson (aka Hobbs) in the clip. "I don't give a damn. I'm taking you down, Toretto. Let's play."
Making her debut as the villain in The Fate of the Furious, the latest instalment in a franchise that has taken $3.8 billion at the box office to date, Theron's character seduces Dom (Diesel) into a world of crime.
"You know what I like about you, Dom? You're a genuine outlaw,'' she says in the just-released first trailer.
"But your family is about to go up against the one thing they can't handle: you. Did you ever think you would betray your family the way you did today?"
Directed by F. Gary Gray (Straight Outta Compton), The Fate of the Furious filmed in Cuba and Iceland as well as New York City.
Michelle Rodriguez, Tyrese Gibson, Jason Statham, and Ludacris reprise their roles in the new film, joined by franchise newcomers Helen Mirren and Kristofer Hivju.