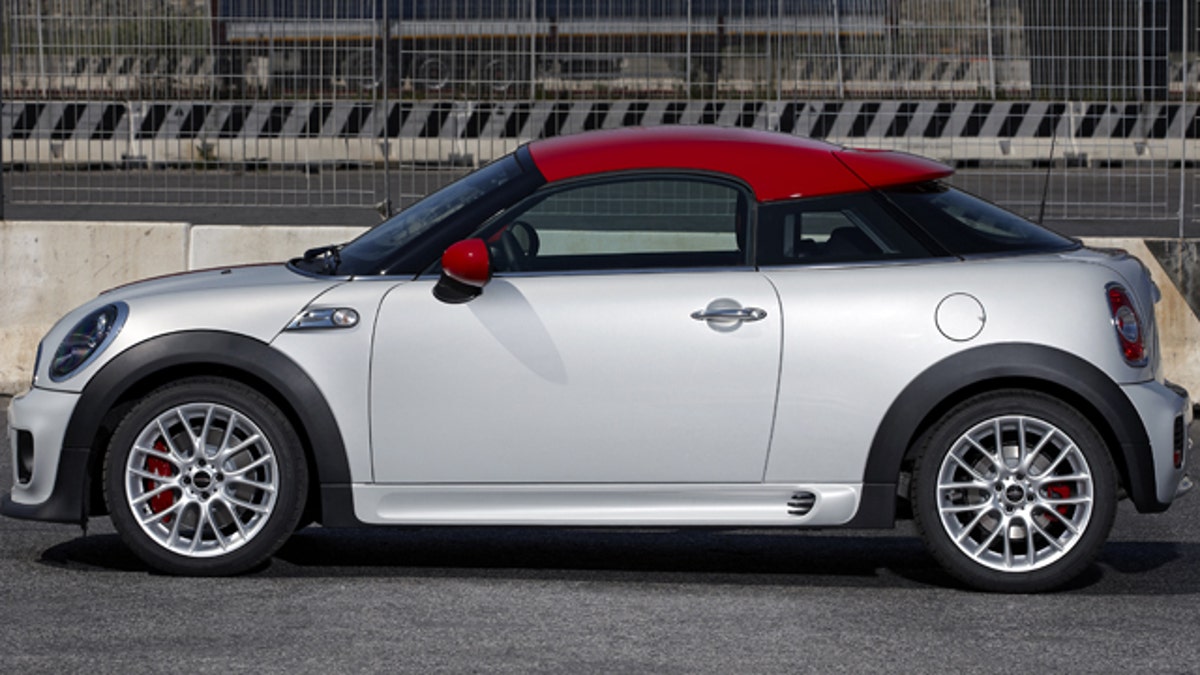 MINI calls it a "helmet roof," but the top on its new Cooper Coupe looks more like a baseball cap.
The three-door, two-seat subcompact is set to go on sale this fall at a starting price of $22,000, nearly two grand more than the standard Cooper on which it is based.
Shorter and a bit heavier than the Cooper -- thanks to extensive chassis bracing that carries over from an upcoming two-seat convertible Cooper Roadster model -- MINI says the Coupe will offer the best performance and handling in its lineup.
Available in Cooper Coupe, Cooper S Coupe and John Cooper Works Coupe versions, the cars will be powered by 122 hp, 184 hp and 211 hp engines respectively. The price for the top model is $31,900.
The Coupe's unique roof incorporates a spoiler at its trailing edge which hangs over the rear window and directs air over a retractable wing that is located at the rear of the hatch and deploys at high speeds. MINI promises acceleration of 6.1 seconds to 60 mph and a top speed of 149 mph. EPA-rated fuel economy figures have not been released, but the standard Cooper is good for 32 mpg combined.
Interestingly, with nearly 10 cubic feet of space under the hatchback, MINI's smallest vehicle has the most luggage room of any of its cars, save for the relatively gargantuan Cooper Countryman. Of course, the others let you expand the compartment by lowering their rear seats, something that isn't possible in the two-place Coupe.