The Mercedes-AMG Project One is 1,000 hp hybrid that can hit 217 mph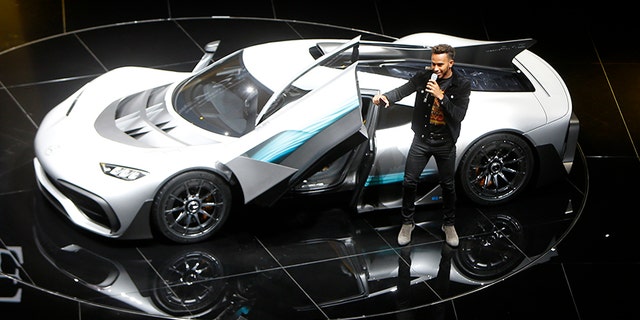 NEWYou can now listen to Fox News articles!
Three times-running Formula One champion Mercedes-AMG is transfering its racing car tech to the road.
The Project ONE Concept introduced at the Frankfurt Motor Show is a thinly-veiled preview of a production hypercar set to go on sale in 2019 for $2.7 million.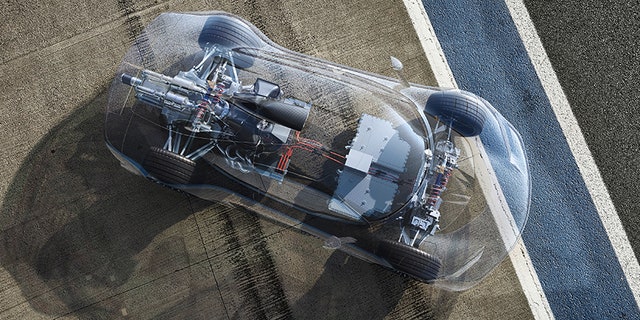 The two-door coupe is powered by a street legal version of the F1 car's 1.6-liter V6, complete with its electrically-assisted turbocharger, which is engineered both to reduce lag and help charge the car's batteries. It uses pneumatic valve springs that allow it to rev to 11,000 rpm, far faster than any other engine on the road today.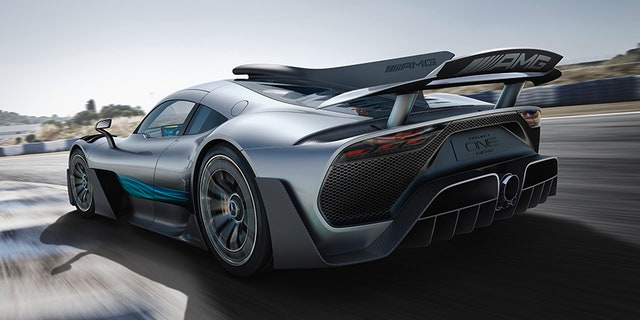 Another electric motor is attached to the crankshaft, and each front wheel gets its own. The total combined output of the all-wheel-drivetrain is in excess of 1,000 hp. Mercedes-AMG says the Project ONE can accelerate to 124 mph (200 kmh) in under six seconds, which would make it the quickest car to that mark in the world. Its top speed is 'over 217' mph, putting it at ahead of the Lamborghini Aventador in second place behind the Bugatti Chiron's 261 mph top speed. It can also drive around 15 miles on battery-power alone.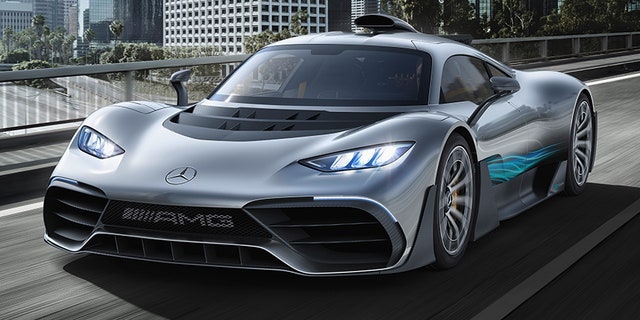 The carbon fiber chassis and body of the Project ONE looks more like a Le Mans prototype than an open-wheel F1 car, and features a massive rear diffuser, an active front splitter and rear wing that can modify the car's aerodynamics depending on speed, plus a vertical fin mounted that splits the rear window over the mid-mounted engine.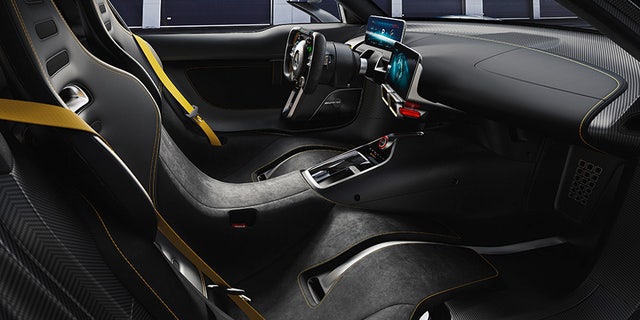 A video screen replaces the rear view mirror in the relatively minimalist interior, which has a digital gauge cluster and rectangular, F1-style steering wheel that's fitted with controls for drive modes, suspension settings and an airbag. The microfiber-upholstered bucket seats are fixed to the floor, as they are in the Ford GT, but the steering wheel, pedals and backrest can be adjusted.
Just 275 Project ONEs will be built, with an unspecified amount slated for U.S. sale.