The 2015 Mustang isn't even in showrooms yet, but you can already order one that's faster than Ford's.
Three of America's top tuning houses have unveiled custom versions of the Mustang, and they run the gamut from wild to insane.
Roush Performance, Saleen and Hennessey Performance are now offering three very distinct takes on the Mustang, and they all look like they're chomping at the bit waiting to get out of the starting gate.
Oh, don't think Ford doesn't have something cooking in its stable – a new Shelby GT350 is expected next year – but if you're the impatient type, one of these should tide you over:
1. Roush RS, Stage 1, Stage 2 Mustangs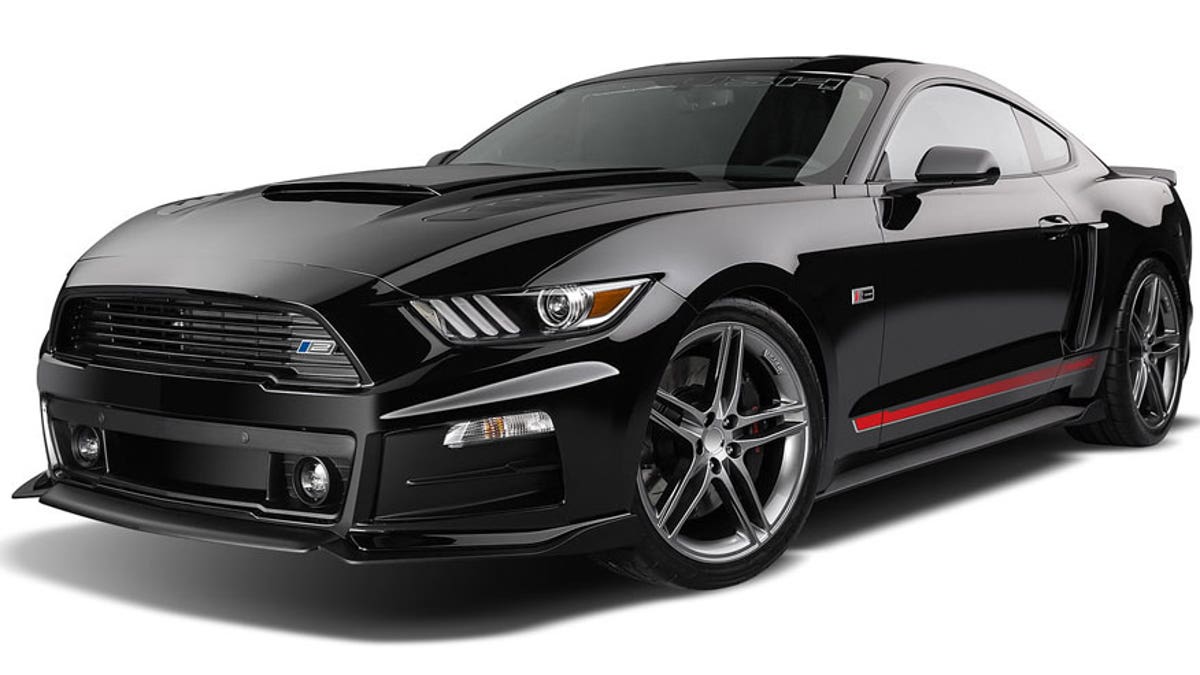 Jack Roush knows something about fast Fords. His NASCAR team driver Carl Edwards is a Sprint Cup championship contender this year. Roush has modified all three versions of the new Mustang, with V6, turbocharged 4-cylinder and V8 engines. Prices for each are $4,495, $5,895 and $8,495 respectively. He leaves the motors alone, but updates the cars with aggressive body kits featuring plenty of scoops and vents, custom wheels wrapped in high performance rubber, and exhaust systems with electronic bypass valves that let you unleash that signature Roush sound with the press of a button.
2. Sallen 302 Mustang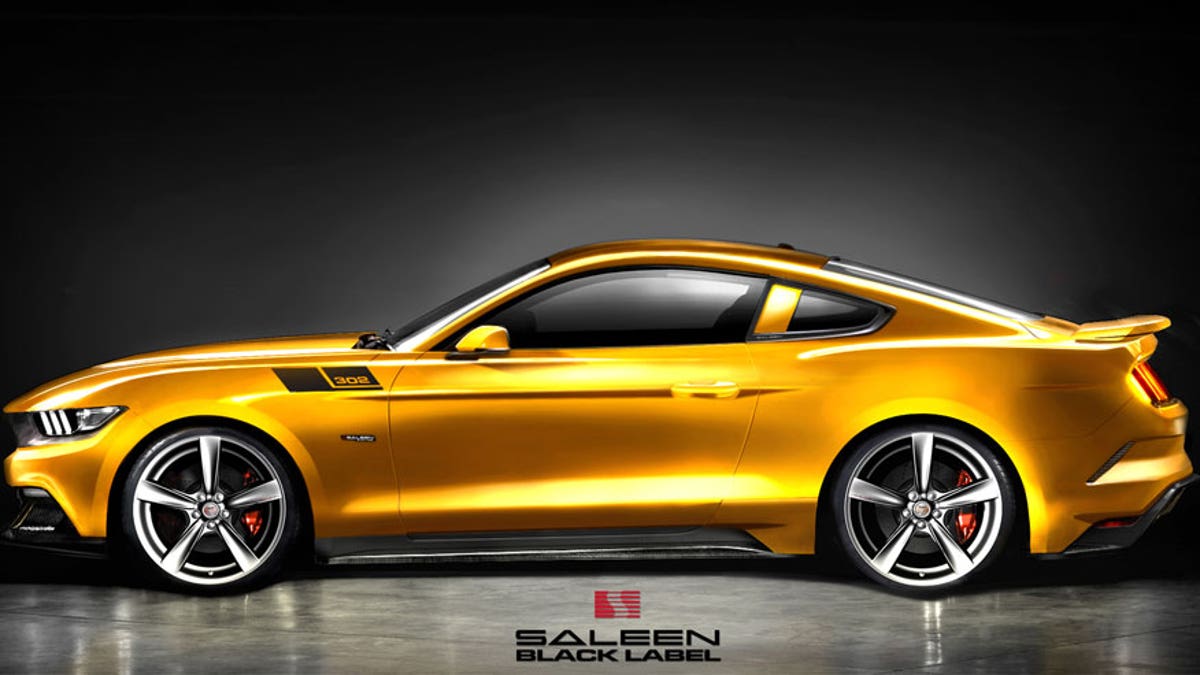 Steve Saleen has been modifying Mustangs for over 30 years, and his unique touch is all over this one. Along with dramatically different styling, the S302 gets a litany of mechanical updates, including a new suspension, brakes, exhaust, a choice of axle ratios, and two versions of the Mustang GT's 465 hp 5.0L V8: a tuned 450 hp version and a supercharged version with a whopping 650 ponies. Pricing has not been announced, but a $2,015 deposit will secure you the right to pay the rest, whatever it is.
3. Hennessey Performance HPE700 Mustang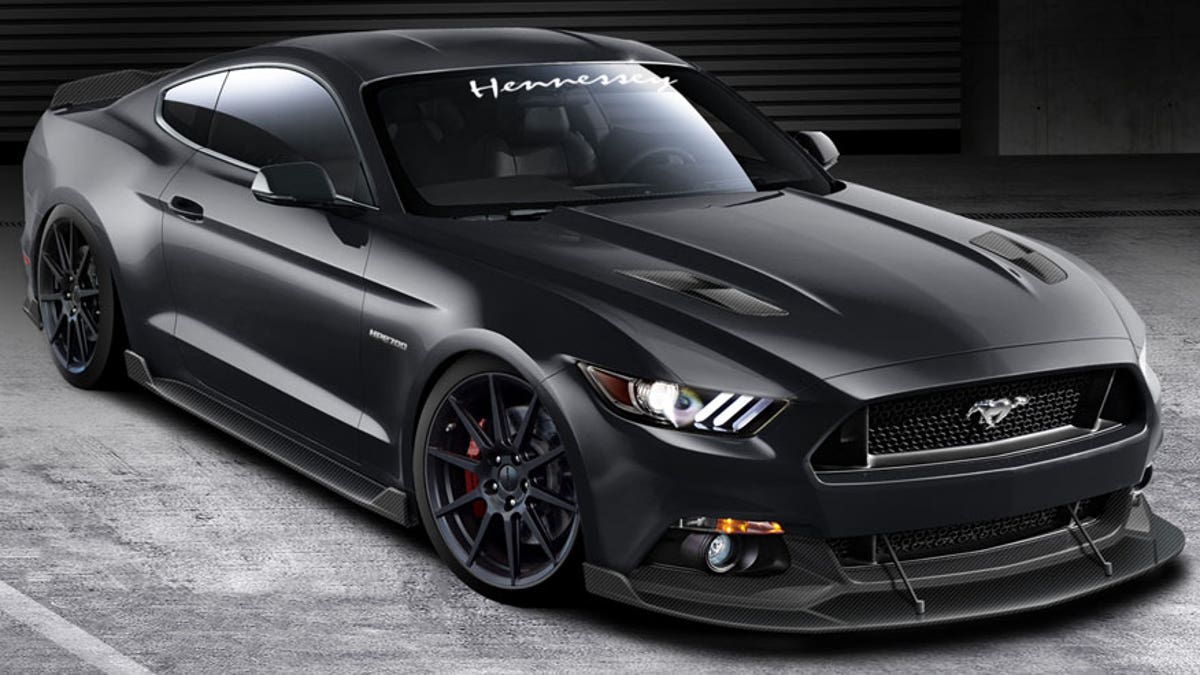 John Hennessey rarely does anything small. He is from Texas, after all. His 270 mph Venom GT lays claim to the title of world's fastest car, and the HPE700 stands to be the fastest Mustang. It has a 2.9-liter supercharger strapped to its engine that increases its output to a Dodge Challenger Hellcat-beating 717 hp and 632 lb-ft of torque. Hennessey says that's good for a quarter-mile run of 11.2 seconds, and the car gets all sorts of aerodynamic tweaks to help it get there, and set of 15.1-inch brakes to bring it back. The starting price is $59,500, but only 500 will be made, so might have to act as fast as the car to get one.