The Five Most Pointless "Carbon Fiber" Car Accessories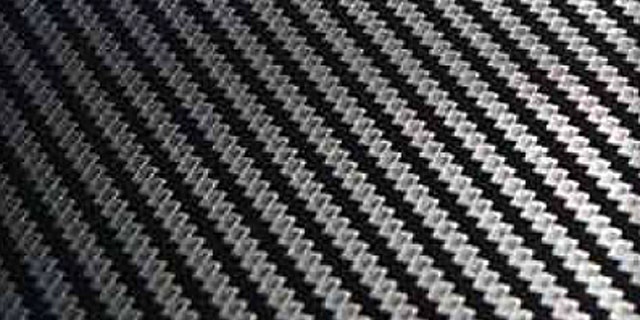 Carbon fiber is great. It's had applications across a whole spectrum of sports and technology and allows the construction of objects that are stronger and lighter than the equivalent metal object, and - lets face it - it looks pretty cool too. We may even see it becoming used in widespread car construction thanks to new technology.

Unfortunately, the use of carbon fiber in motorsport applications has made it the fashionable finish for the most awful of accessories. So without further ado, join AllCarTech in taking a look at the five most pointless carbon fiber car accessories.

'Carbon fiber' vinyl sheets

We have to start with a confession: Carbon fiber vinyl sheeting isn't even a real carbon fiber accessory. The actual construction material is given away by the name - vinyl. What we have hear is mock carbon fiber to stick on whatever interior or exterior surface you see fit. Favoured locations are dashboard fittings, spoilers, gas caps, bodypanels and used as sunstrips. Usually found fitted to cars that even the use of real carbon fiber wouldn't improve.

Carbon fiber license plate frame

Unlike the vinyl sheets, this stuff is the real deal. Just like the vinyl sheets, it's guaranteed to make whatever car you fit it to look nothing like a racing car. Indeed, it'll almost certainly make the car look nothing like anything you'd be seen dead in, either. If you want to save weight on a license plate frame, do away with it altogether.

Carbon fiber tire dust caps

When we're looking at a car, the tire dust caps aren't usually the first things we spot. In fact, we may not spot them at all, as they're usually fairly discreet plastic numbers. Maybe that's the idea of these bling carbon ones. Only to make them actually stand out, they're mostly chrome. There's a tickle of carbon fiber at the top, but it looks like an afterthought. You could probably save some money and wrap your regular ones in carbon vinyl sheeting.

Carbon fiber windscreen wiper blades

Another tacky carbon accessory, but the ones we saw advertised provided great amusement, as they were suitable for Ford's F-Series range. Now, one of carbon fiber's great virtues is lightness, and we're not sure how light these are but they'd have to be breaking the laws of physics and registering minus figures to make too much difference on a vehicle that weighs a minimum of 4,500 lbs. And you'd have to be quite tall to even inspect them closely enough to see the carbon weave...

'Carbon fiber' seat covers

Carbon fiber seats are a good thing. They're lightweight and strong, both of which you need in a racing car. Carbon fiber seat covers are not a good thing. They aren't real carbon fiber again for one, and even less convincingly so than the vinyl sheets. In fact, you'd be hard pressed to say they look like carbon fiber at all. This is one accessory you probably do want made from vinyl, at least partly so that you could wipe it clean when your passengers vomit at the sight of them.