The Dodge Demon will smoke street-legal slicks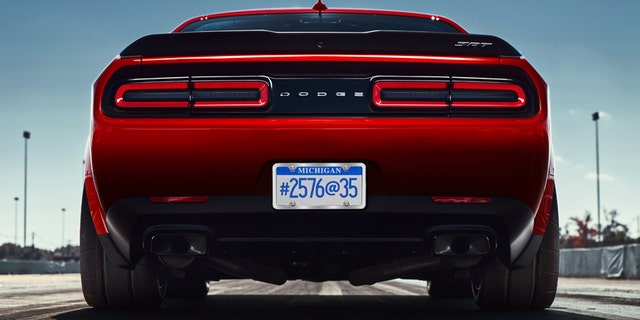 The Dodge Challenger SRT Demon is going to be seriously slick.
Dodge has revealed that what's likely to be the most muscular muscle car ever will put its power to the ground through a set of barely street legal Nitto drag radials, the first ever offered on a production car.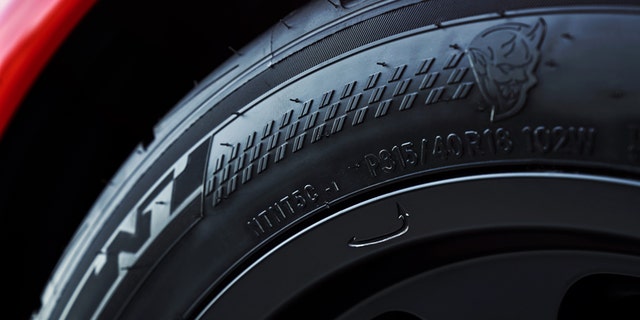 The rubber has just enough tread in it to get DOT approval, plus a Demon logo on its sidewall. There's also a devilish pointed tail embossed into the rims.
DODGE DEMON DROPS WEIGHT AS IT GETS WIDE
Dodge is putting four of the 315/40R18 tires on the Demon, which means it'll also have the widest factory-equipped front tires of any car, besting the ones on the last Camaro Z/28 by 10 mm. Fender flares add 3.5 inches to the width of the Challenger to accommodate them.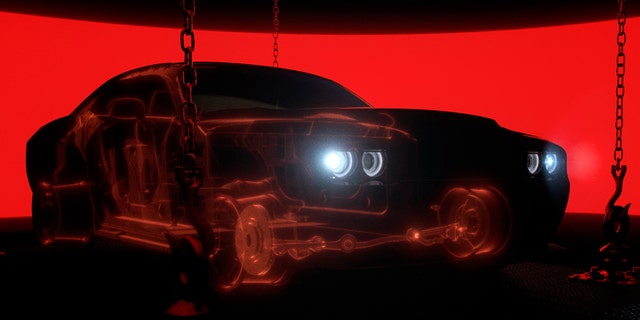 But while the Camaro was designed for road courses, the Demon appears to be positioned as a drag racer, so why so much rubber up front? Relatively high profile sidewall drag radials like these aren't the ideal for cornering, and the extra friction, weight and aerodynamic drag they add can slow you down in a straight line.
There's been some speculation that the Demon will come with all-wheel-drive that could make use of the grip, but an X-Ray rendering Dodge released of the car and video of it doing a smoky burnout seem to rule this out.
The mystery will be solved soon enough, though, as Dodge continues its weekly Demon tease leading up to the New York International Auto Show in April, but it's not the only one.
The car in the image released with the tire info has a license plate that reads #2576@35, which means…something. It must, right?
If any of you car cryptologists out there want to take a crack at it, let us know what you think in the comments section.
----------
All-wheel-drive Dodge Challenger revealed: