The Chevrolet Colorado is going on and off-road racing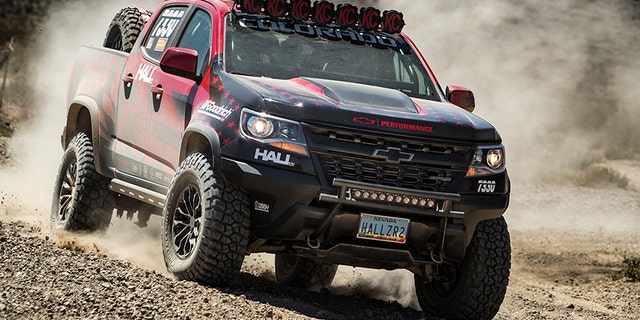 The Chevrolet Colorado is going racing. In two very different ways.
Hall Racing is entering a high performance Colorado ZR2 in this weekend's 550-mile "Vegas to Reno" race. The production class pickup is running the stock 3.6-liter V6 engine and eight-speed automatic transmission, plus a suspension setup featuring the Colorado's unique spool valve damper-based that's been tweaked within the rules.
The midsize pickup also gets a roll bar and 44-gallon tank required for the high speed, long distance off road race, and a high intensity light bar on the roof. Chevy says it using the event to test out a few new accessories that could make their way into the official parts catalog, but hasn't specified what they are.
CHEVROLET COLORADO ZR2 TEST DRIVE:
Meanwhile on the other side of the planet, the Colorado is being prepped for a very different type of racing. A new street and road course racing series called SuperUtes is launching in Australia next year, and Chevy has revealed the first manufacturer-backed entry. (Pickups are called utes down under.)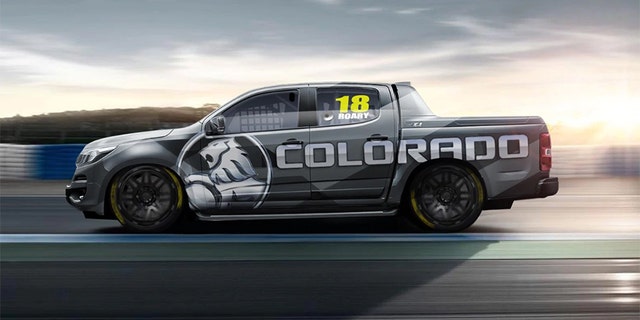 The production-based Colorado is powered by a turbo-diesel engine restricted to 340 hp and 500 lb-ft of torque that get sent to the rear wheels through a Detroit locker differential. Regulations require a crew cab body, while all of the trucks use a spec kit that includes brakes, springs, exhaust and other components to level the playing field.
An all-in price of $100,000 per truck is targeted, and the Colorado will be facing several privateer teams running a variety of pickups from Mazda, Mitsubishi, and Ford, which currently sells a midsize Ranger overseas that's being reengineered for U.S. production and sale in 2020.