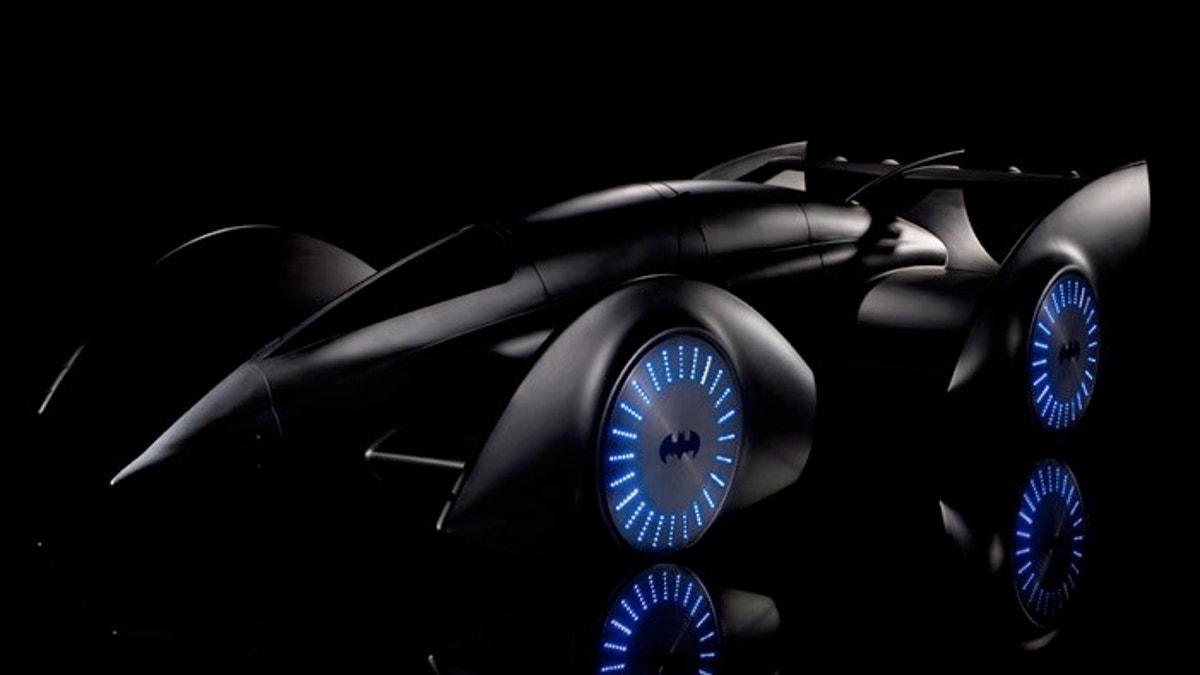 The Dark Night has gone green, at least his European cousin has.
A new Batmobile has been unveiled that will be featured in the "Batman Live" stage show that is touring Europe this summer, not in the upcoming Christian Bale film.
Created by noted Formula One racing car designer, Gordon Murray, the tandem two-seater looks more like something Bruce Wayne would use to compete at Le Mans rather than fight crime.
As an electric car powered by a hydrogen fuel cell, the Caped Crusader's new ride is emissions free, aside from an afterburner that burns some of that hydrogen, we assume, when he needs to make a theatrical entrance.
Instead of wheels, the car floats over the ground on a high-energy field, also generated by the fuel cell – conceptually, at least. You can be sure you'll find four round disks under those aerodynamic pods.
It is also outfitted with grappling hooks, radar jammer and lasers, along with a carbon fiber skin that breathes – perhaps to eliminate the need for an energy-sapping air conditioning system.
Interested in taking it for a spin? Sorry, the car recognizes Batman's energy signature and will only work if he's at the controls, so you'll have to audition for the role.