The 2018 Mitsubishi Eclipse Cross proves times have changed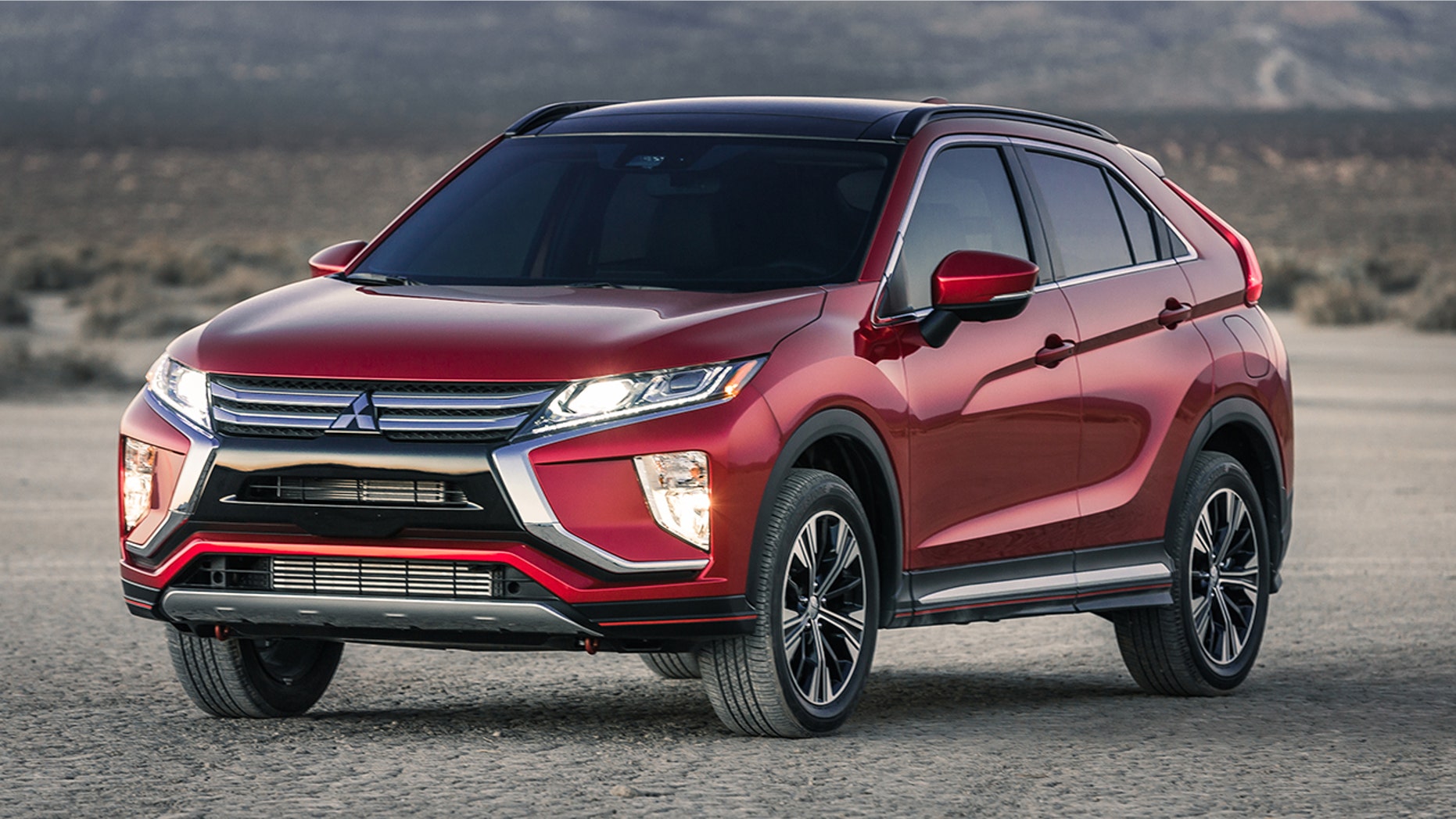 Mitsubishi doesn't make any sports cars anymore, but it's hoping you'll remember one that it used to: the Eclipse.
That crazy lime green and blue coupe a young Paul Walker drove in "The Fast and the Furious" was one of them, and the model had a solid run through four generations from 1990 to 2012.
Now the automaker has brought the name back on a compact SUV it calls the Eclipse Cross that has no other connection to Walker's nitro-powered custom, other than that it's meant to appeal to young drivers, who are more into this sort of thing today.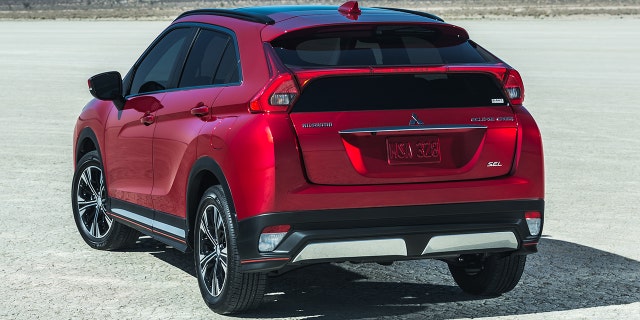 Actually, that's not entirely accurate. With its gently sloping rear roofline, the Eclipse Cross kind of fits into the SUV "coupe" category made trendy by luxury brands in recent years, although it's Pontiac Aztek-style split rear window is a little bizarre. That's also true for the abundance of chrome all over the front of it and pretty much everywhere else, which seems to be more than there's been on every car from the past 30 years. Combined.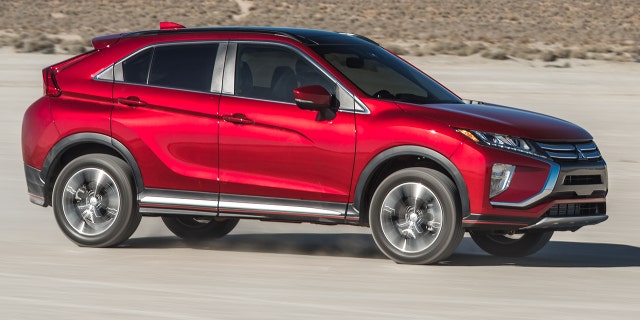 The Eclipse Cross splits the difference in size between the company's more conventional Outlander and Outlander Sport SUVs, and all three share a platform and wheelbase. It starts at $24,425 for a front-wheel-drive version with a 152 horsepower 1.6-liter turbocharged four-cylinder engine and CVT transmission, while an all-wheel-drive system -- which Mitsubishi's calls Super-All Wheel Control, because why not? -- costs $600 extra. The only things that change as you move up from there are features and trim. Oddly, the more powerful three-row Outlander is just a couple of hundred bucks more and probably worth considering if parking isn't an issue for you.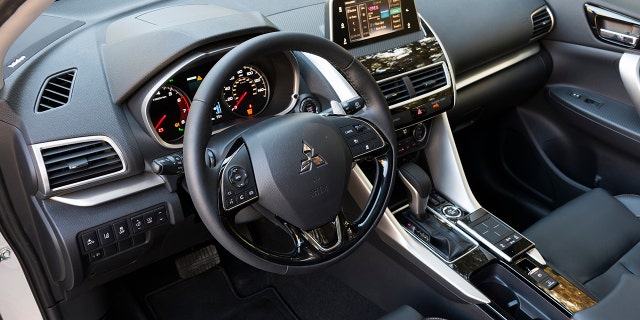 The Eclipse Cross is on the small end of the compact SUV segment on the outside, but has a roomy cabin that offers more legroom than even four tall adults will know what to do with. There's so much, in fact, that the rear seats can slide forward to expand the cargo area, which is one the all-time best SUV features.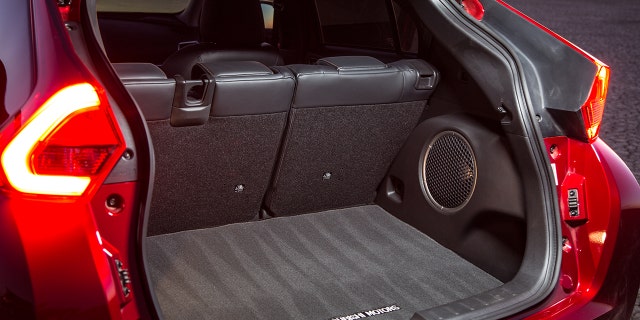 I tested a top-of the line SEL with S-AWC that was loaded up to a lofty $35,260, including $3,545 worth of appearance accessories that you can live without, but add a lot of dazzle. It has a fantastically comfortable set of leather seats at this level, a head-up display and trim materials that are on par with competitors like the Ford Escape and Hyundai Tucson. The design looks snazzy, but is filled with a few foibles.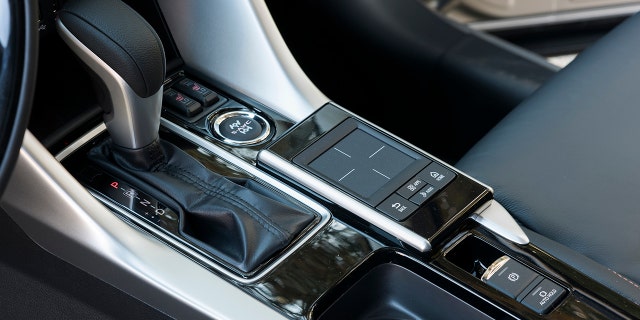 They all involve the infotainment system, which pairs a tablet-style touchscreen with a mousepad on the center console that isn't very precise and doesn't work well with the onscreen menus. Aside from a thumb controller on the steering wheel, there aren't buttons or knobs for changing stations or adjusting the volume, just the screen and touchpads positioned around it that are inconvenient to use while driving.
It is equipped with Apple CarPlay and Android Auto smartphone integration, however, and if you need directions you'll have to use one of those because there is no built-in navigation system. This is becoming the norm with the latest mainstream cars, and it's not really a bad thing. Mitsubishi's signature subwoofer-enhanced rRockford Fosgate audio system rocks, as usual, regardless of the source of the sounds coming out of it.
The Eclipse Cross should kill during test drives, because it makes a very good impression around town. It has a commanding seating position, light steering and a suspension clearly aimed at soaking up the urban grind. On the highway, it's a different story.
The power and transmission are both fine, but the ride is bouncy, with nautical levels of body roll that even my passengers complained about. Combined with vague, lazy steering, the little guy feels like a big old truck at times, and you'll come to appreciate the optional lane-departure and blind-spot warning systems because of that. They come bundled in a $2,500 package that includes adaptive cruise control and automatic emergency brakes. That said, it is quiet, if not particularly fuel efficient, with a combined EPA rating of just 25 mpg.
Swapping in a set of stiffer dampers would help tighten things up and maybe bring back a little of that original Eclipse spirit. That's the kind of thing the kids have always liked to do to Mitsubishi's cars, but I doubt you'll see many modified versions of the Eclipse Cross.
Maybe someone will at least paint one lime green, which sadly isn't on the options list, but sounds like a special edition just waiting to happen. As is, the Eclipse Cross' blend of spaciousness and style make it an interesting, if imperfect option in a crowded class.
----------
2018 Mitsubishi Eclipse Cross
Base price: $24,425
As tested: $35,260
Type: 5-passenger, 4-door all-wheel-drive SUV
Engine: 1.6-liter turbocharged four-cylinder
Power: 152 hp, 184 lb-ft
Transmission: CVT automatic
MPG: 25 city/26 hwy