The 2018 Jaguar XF Sportbrake is a sexy station wagon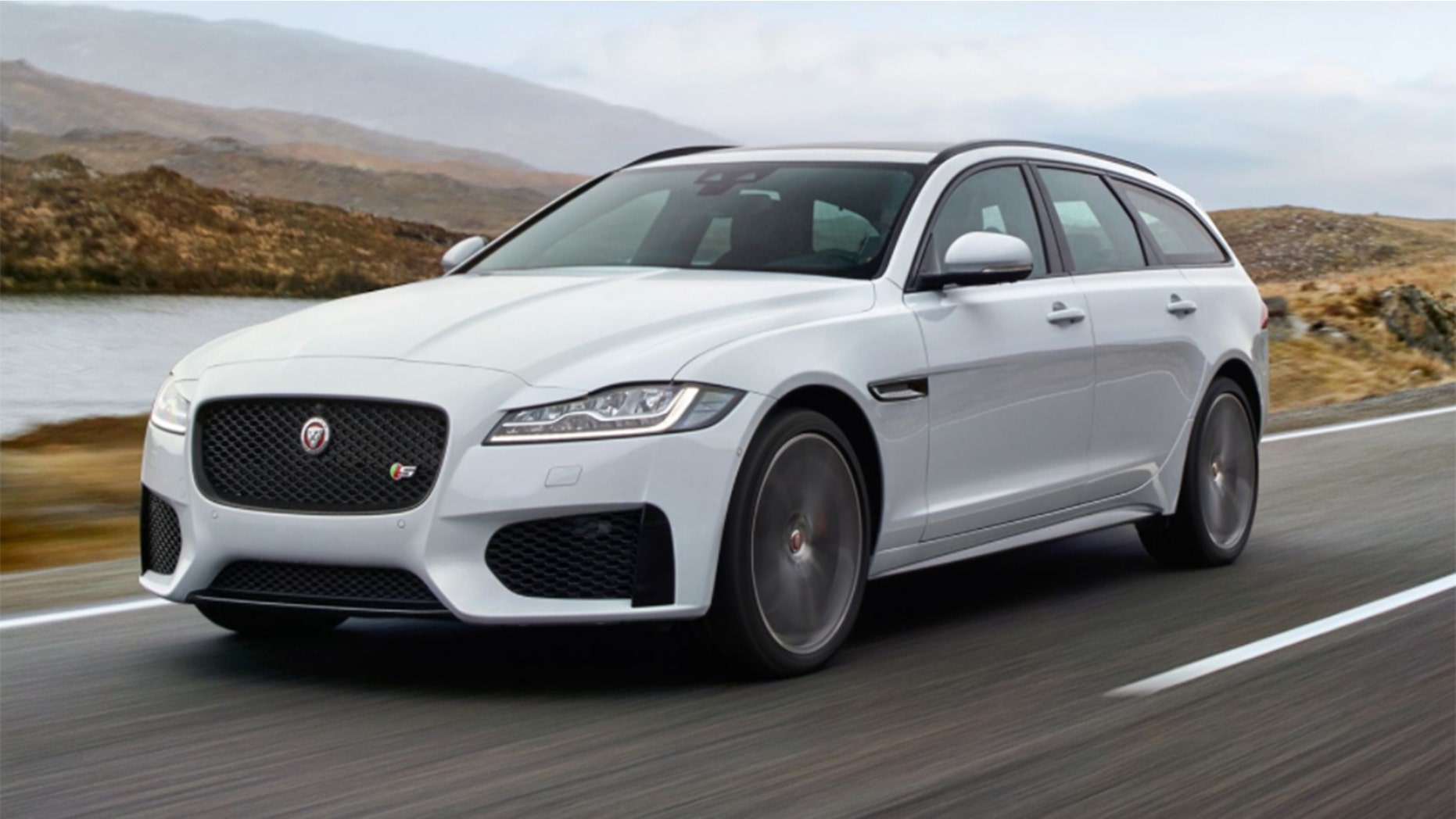 Jaguar is bringing sexy back to station wagons. Scratch that. It's bringing it to station wagons.
The vibrant 2018 XF Sportbrake is the polar opposite of the Wagon Queen Family Truckster from the film "Vacation," and does more than its part to repair the damage that was done to the reputation of this noble form of transportation by that vomit green, wood-paneled monstrosity.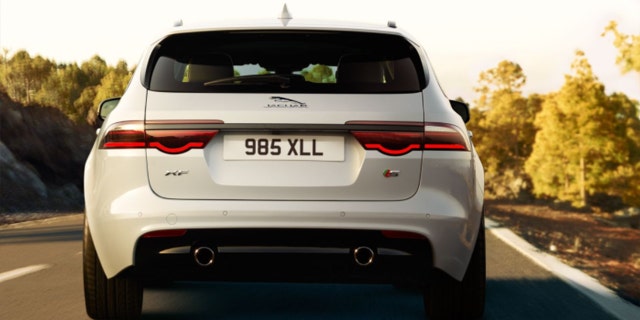 It's more striking than the handsome XF sedan that it's based on, which comes across as pretty ordinary parked next to one of these. The stretched and sloped roofline making it look sportier, not stodgier. From the rear, it actually looks kind of mean.
Even its name is hoity-toity. It's taken from the British term "shooting brake," which hearkens back to Victorian-era hunting trips, and is what they call wagons over there when they're not calling them "estates."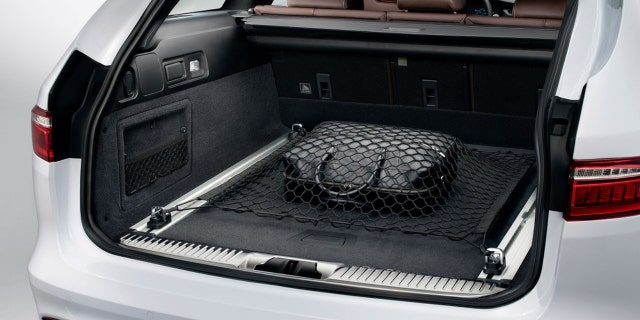 As with most of the handful of wagons that have escaped the extinction level event known as the utility vehicle, the Sportbrake is positioned upmarket. It only comes in the XF's highest specification, with a starting price of $71,445 that brings with it all-wheel-drive and a 380 hp supercharged 3.0-liter V6. That makes it the most powerful car in its very small class.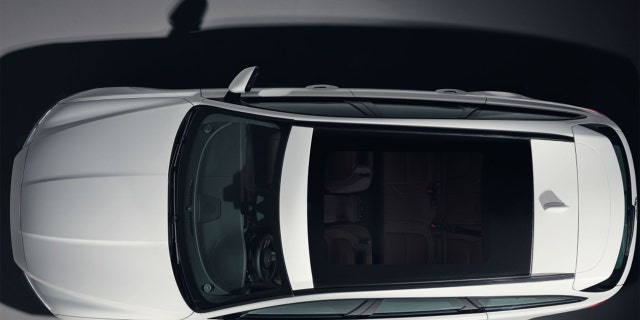 But the Sportbrake is not small. It has nearly the same cargo room as Jaguar's F-Pace SUV with the 40/20/40-split rear seats up and more when they're folded down. Its low-slung stance makes it easier to strap things onto the roof racks, but you'll want to take care of the full panoramic sunroof that doesn't open, but lets the light shine in.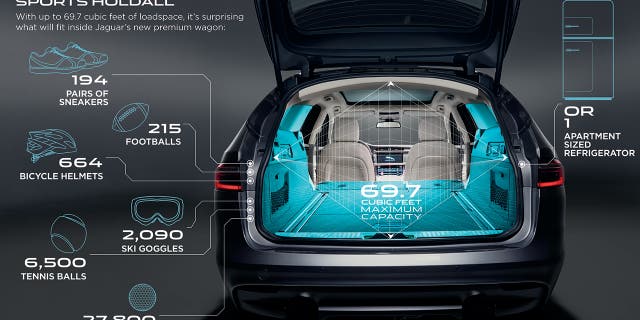 You can feel free to load it up, too. The Sportbrake comes standard with an adaptive shocks and self-leveling air springs in the rear, and the ride is as magic-carpet smooth as you expect a Jaguar's to be.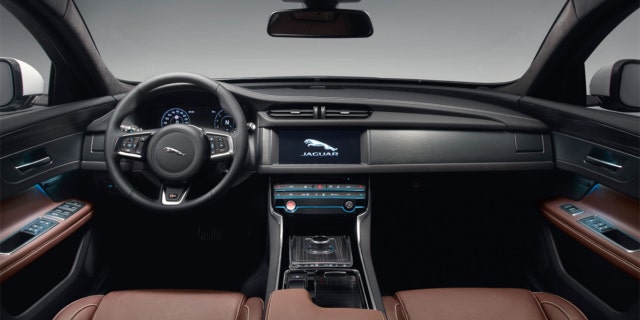 The leather upholstery is less so. It's more sturdy than silky, and the rest of the interior trim is just good, not great at this price point. It's stylish, however, and the rear cabin is spacious. The infotainment system is on the slow side, and doesn't offer Apple CarPlay or Android Auto smartphone integration, but the dazzling full digital instrrument cluster almost makes up for it.
Visibility through the side windows is impressive for a modern car, and it can be augmented by a 360-degree parking camera system. The Sportbrake is also available with all of Jaguar's latest driver aid tech, including adaptive cruise control, lane-keeping assist and automatic emergency brakes.
Despite the all-wheel-drive system, the Sportbrake doesn't pretend to be an off-road SUV, but it does have a low-speed traction control system that can be used on slippery surfaces, like steep driveways. You just set a speed, take your feet off the pedals and steer.
You'll want to use them the rest of the time. The Sportbrake is as powerful and quick as anyone in a family way needs their car to be, and never disappointing when they sneak off on their own. The exhaust is rorty without being raucous, the handling spirited, and its 5.3-second 0-60 mph time means you'd have no problem catching Christie Brinkley's Ferrari. You could even pass it, if for you wanted to for some strange reason.
Sadly, the Sportbrake can't resurrect Aunt Edna's dog Dinky, who was dragged to an untimely death, but it can help prevent similar tragedies from happening in the future, because its sleek design means there's nowhere to tie a dog leash to the bumper.
Just don't forget to let your pup hop in the back before you hit the road.
----------
2018 Jaguar XF Sportbrake
Base price: $71,455
As tested: $84,815
Type: 5-passenger, 4-door station wagon
Engine: 3.0-liter supercharged V6
Power: 380 hp, 332 lb-ft
Transmission: 8-speed automatic
MPG: 18 city, 25 hwy